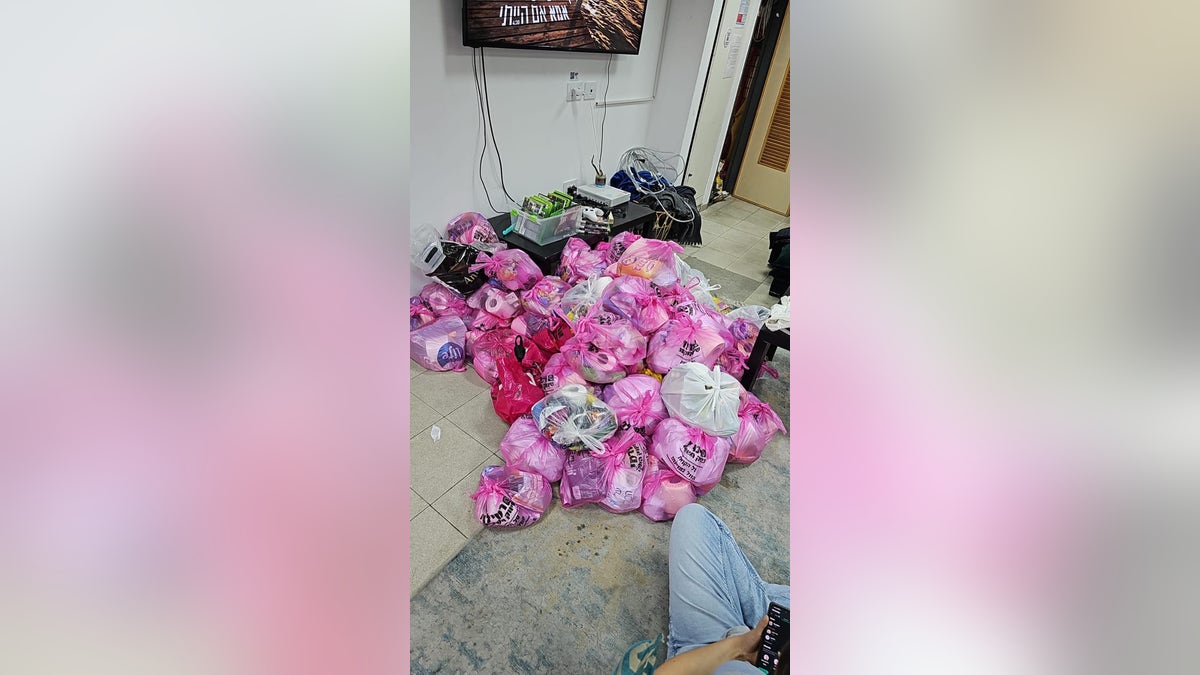 On Saturday morning, Israeli civilians were startled awake by buzzing phones imparting terrifying messages of rocket attacks and terrorist infiltrations within the State of Israel.
Airstrikes from Gaza have pounded Israeli cities and civilians have been raped, tortured and murdered and lifeless bodies have been paraded around by Hamas. The Israel Defense Forces have retaliated against the heinous acts of terrorism and reportedly killed at least 1,500 Hamas terrorists.
Noa Feigenbaum and her husband live 20 minutes south of Jerusalem, where it's been rare to hear sirens during the yearslong conflict between Israel and Hamas.
'You know things are that bad if it's reaching us,' Feigenbaum told Fox News Digital. She is both an editor in Israel and a social media coordinator for The Michael Levin Base in Jerusalem. She and her husband hid in a bomb shelter, which she's never endured before. 'It was very surreal for me,' she said.
Once the sirens ended, Feigenbaum and her husband expedited plans for a number of theoretical situations, just in case. They decided if he were deployed, she would relocate to his family elsewhere in Israel. He has two brothers in the Israeli Army who are stationed relatively close to one another, while he was subsequently called upon up north. Feigenbaum's husband frantically packed for one month of deployment before joining his Israeli brothers and sisters in combat.
While he and his brothers are fighting against Hamas terrorists, Feigenbaum is volunteering her time and effort to feed, support and provide necessities to current and former lone soldiers seeking help and supplies.
Lone soldiers are those who come to serve in the Israeli Army but are without any family in Israel. Feigenbaum explained that when her husband first moved to Israel, he was a lone soldier as his family hadn't lived there until two years ago.
Not only is Feigenbaum answering every message that comes through to the Michael Levin Base social media accounts, but she's also assisting in efforts to gather volunteers and donations.
'We've been able to raise money to buy supplies for our lone soldiers as well as opening our doors for people to come and donate a bunch of food, clothes, supplies, etc.,' she said. 'It's honestly beautiful.'
Volunteers in Israel are contributing to the organization by driving donations to scattered bases where supplies and food are needed in the south, the north near Lebanon, and even to one lone soldier south of Jerusalem in Gush Etzion. Every dollar collected by the organization goes toward anything the soldiers have asked for and volunteers can obtain.
Feigenbaum is maintaining contact with her husband, though not as much as she would like, and she's not quite sure where he has been deployed to.
'I asked him not to tell me,' she said. Feigenbaum feels that if she knows, she'll too frequently look to his location for reassurance that he's safe.
Prime Minister Benjamin Netanyahu declared war against the terrorist organization Hamas on Saturday. Since then, over 1,000 Israelis have been massacred in their beds, on the streets of their neighborhoods, in hiding places and at a festival. At least 40 babies have been found dead by Israeli soldiers, some beheaded. 
On Tuesday, President Biden confirmed 14 Americans have been killed amid the ongoing Israel-Hamas war.
This post appeared first on FOX NEWS