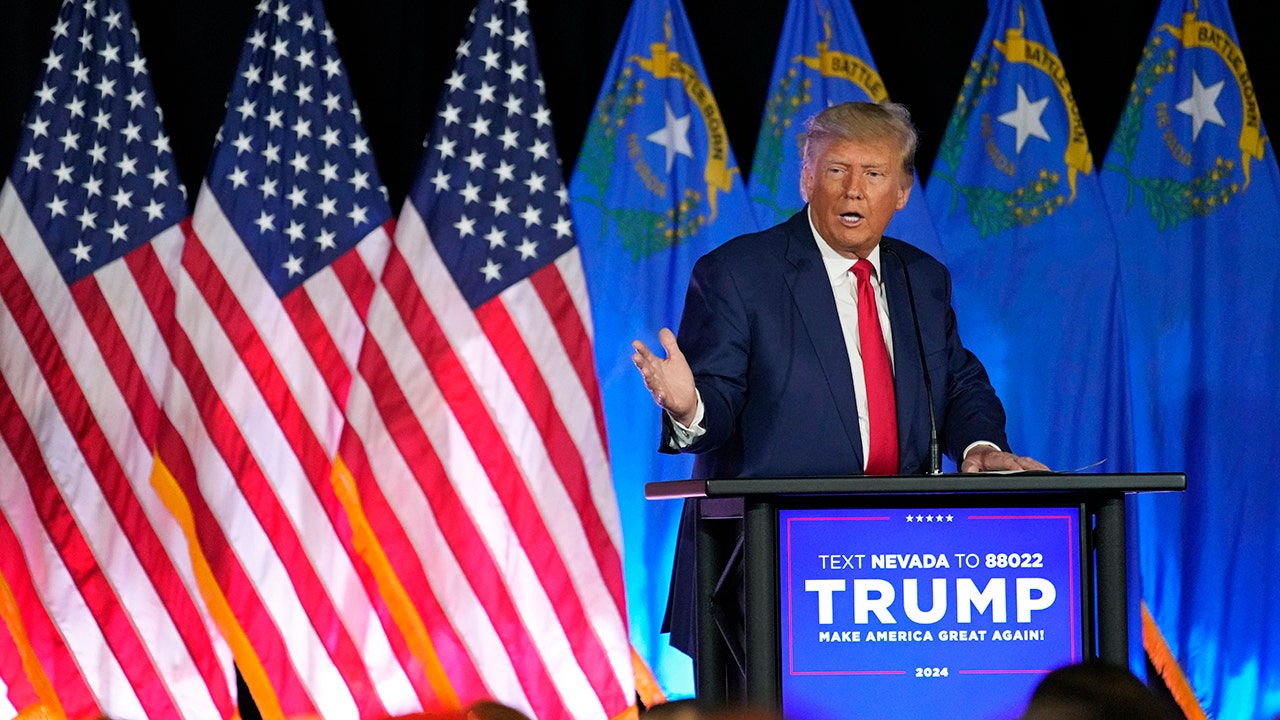 Former President Trump's lawyers have requested that a judge postpone the criminal trial into whether he mishandled classified documents to an unspecified date, potentially until after the 2024 presidential election.
In a court document filed late Monday, Trump's defense attorneys called the case 'extraordinary' and argued the large volume of documents and footage to be reviewed should warrant the additional time. They also cited concerns about whether he would get a fair trial amid challenges in selecting unbiased jurors as Trump seeks the Republican nomination to unseat President Biden.
'The government's request to begin a trial of this magnitude within six months of indictment is unreasonable, telling, and would result in a miscarriage of justice,' said Chris Kise, one of Trump's lawyers.
Kise did not offer a new date in the postponement request. The Justice Department had previously proposed to set the trial date for Dec. 11.
Trump stands accused of illegally hoarding classified documents at his Mar-a-Lago estate in Palm Beach, Florida.
Earlier on Monday, Trump's lawyers filed paperwork saying they agreed with federal prosecutors to delay Friday's pretrial hearing until next week.
During the hearing, the attorneys are expected to discuss the Classified Information Procedures Act and how classified information is handled during court proceedings.
The delay was agreed upon after an attorney for Trump's valet Walt Nauta, who was charged alongside the former president, said he has another bench trial this week in Washington preventing him from being able to appear in court in South Florida.
The attorneys said they can appear at the pretrial conference on July 18, but the decision rests with the judge in the case, U.S. District Judge Aileen Cannon, who still needs to approve the new date.
Trump and Nauta were charged in a 38-count indictment with conspiring to hide classified documents from federal investigators. Both have pleaded not guilty.
Trump has denied any wrongdoing. He has also claimed the investigation and subsequent prosecution effort are designed to hurt his bid to reclaim the White House in 2024.
The Associated Press contributed to this report.