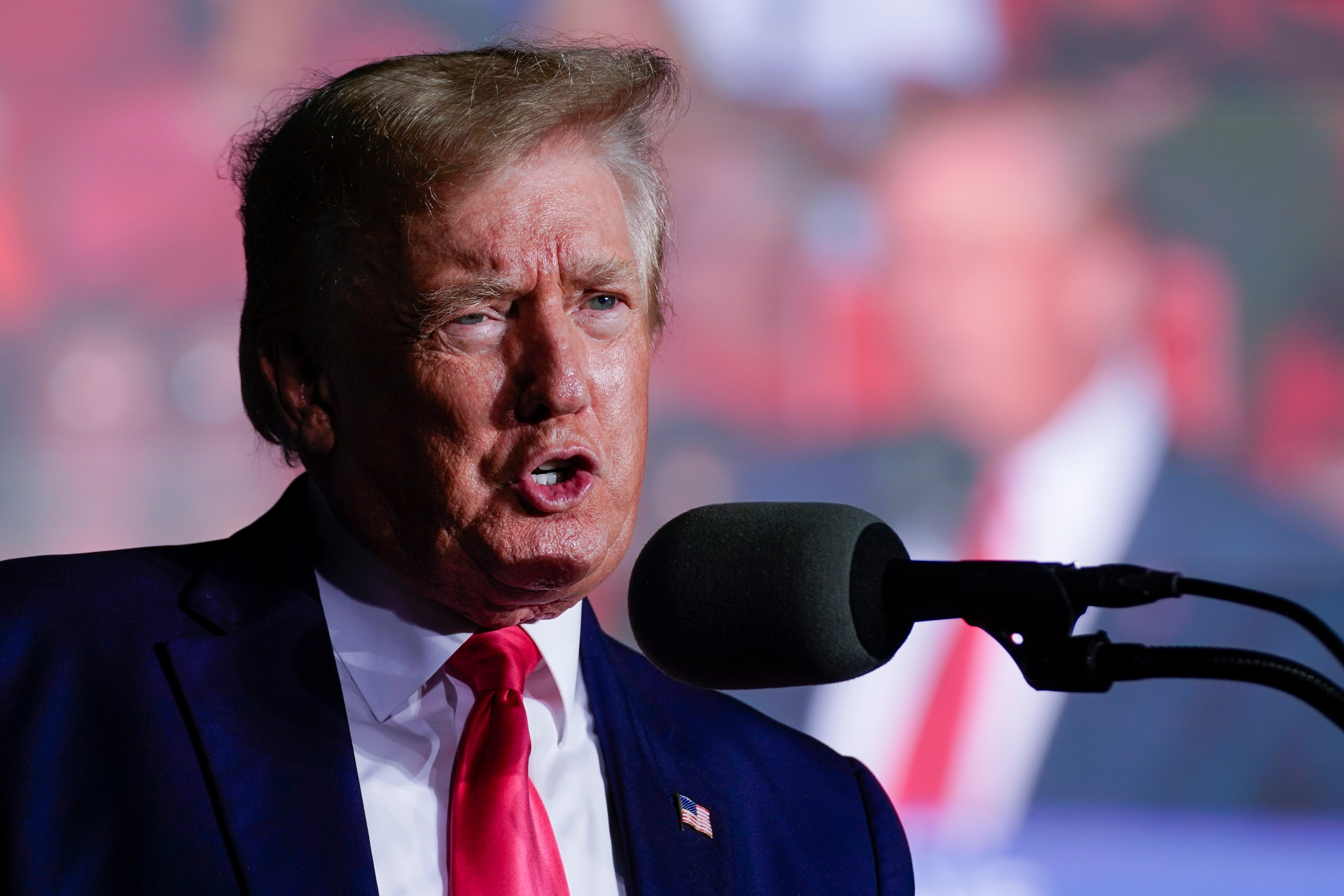 Former President Donald Trump on Saturday vowed to ban 'child sexual mutilation' and lambasted the notion of biological men competing against female athletes as 'demeaning' to women.
Speaking at the North Carolina Republican Party's convention in Greensboro, Trump got especially animated when discussing transgender issues.
'I will keep men out of women's sports,' Trump said to loud applause, making a weightlifting motion with his arms.
The former president went on to say longstanding athletic records are being 'obliterated,' specifically mentioning weightlifting. He told a story of a woman who he described as a 'great champion' being able to lift 'something like 218 pounds' but no more.
'Then a guy comes along. Bingo!' Trump said, lifting an imaginary weight with his hands. 'But you know what, honestly, it's really demeaning to women.'
Trump then turned to swimming.
'Some women are being badly injured by the windburn that's caused by the man going so much faster,' said Trump. 'The wind is blowing. It's just terrible. It's so unfair.'
The former president called those allowing biological men who identify as women to compete in female sports as 'sick' and 'deranged.' Trump then vowed to prohibit 'child sexual mutilation' in all 50 states as president, drawing loud applause from the audience.
Trump's comments come as conservative states have advanced legislation to ban sex reassignment procedures such as puberty blockers and hormone therapy for minors under 18 years of age. 
Many states, including North Carolina, have also introduced bills to prohibit biological males who identify as female from playing on girls' sports teams in middle school, high school, and college.
President Biden criticized measures aimed at protecting kids from life-altering sex change surgeries this week, describing the efforts as 'extreme officials… pushing hateful bills targeting transgender children, terrifying families and criminalizing doctors.'
This post appeared first on FOX NEWS