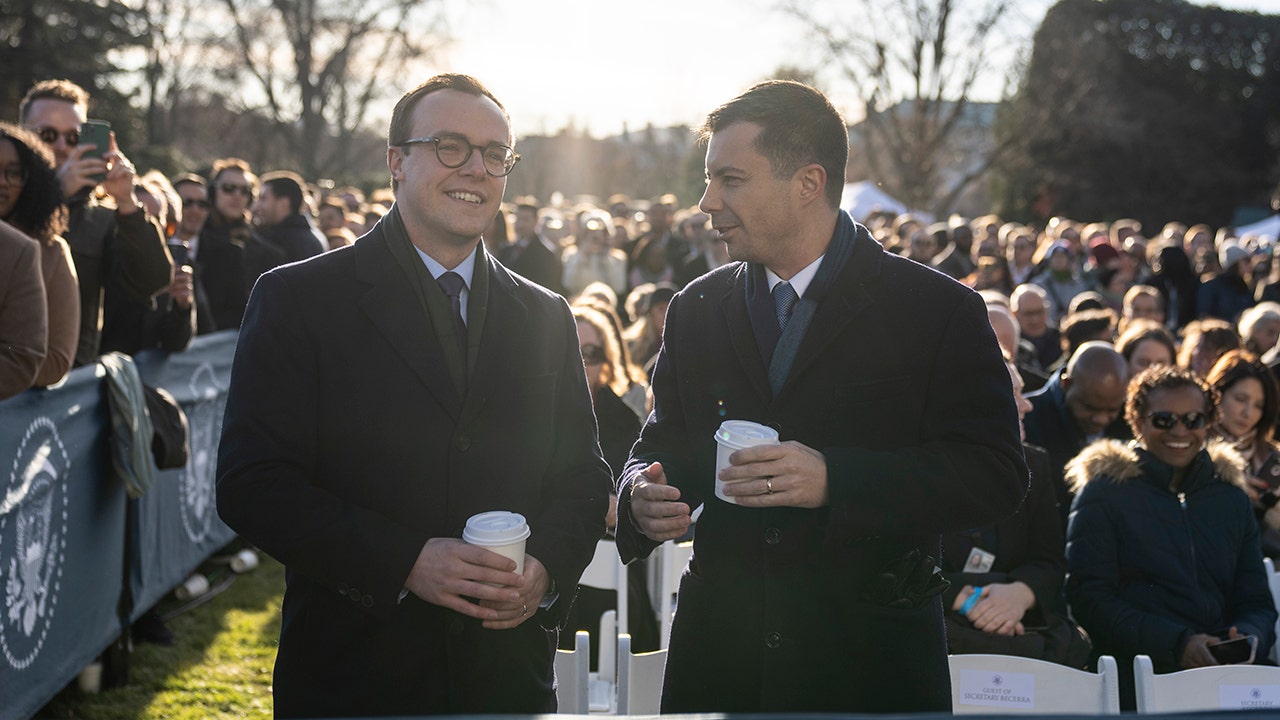 Chasten Buttigieg, Transportation Secretary Pete Buttigieg's husband, snapped back at Americans boycotting Anheuser-Busch's decision to make transgender activist Dylan Mulvaney the star of one of its latest Bud Light commercials.
On Monday, Chasten turned to Twitter  to speak to those boycotting the blue-canned, frothy alcoholic beverage.
'If you're upset about a beer company supporting civil rights, you might want to start bottling your tears,' Buttigieg tweeted. 'LGBTQ people drink water, too. Gonna boycott that next?'
Buttigieg was referring to criticism of the beer company's decision to celebrate and partner with Mulvaney, a social media influencer famous for her '365 Days of Girlhood.'
The trans activist revealed earlier this month that Anheuser-Busch sent packs of Bud Light with the trans activist's face on the can, as a way to celebrate Mulvaney's first full year of 'girlhood.'
The announcement received a significant amount of criticism, and some called the ad campaign another attempt to push gender propaganda.
In fact, conservative rocker Kid Rock was seen opening fire on several Bud Light cases in a viral video, and many have called to boycott Bud products.
Country star Travis Tritt announced that he is dropping all Anheuser-Busch products from his hospitality rider. Tritt added that many other stars are doing likewise, but not announcing it publicly.
Buttigieg's tweet also received staunch criticism.
One Twitter user posted, 'Goodness this is a stupid tweet…,' while another replied to Buttigieg's tweet by says, 'So 'civil rights' for you consists of a man taking a woman's position because he perpetuates the most regressive stereotypes of what a misogynist thinks it means to be a woman? [Dually] noted.'
Buttigieg recently spoke out against the GOP for banning sexually-explicit books from school libraries and passing laws against transgender drugs and medical procedures for minors. 
In March, he joined 'The View,' telling the hosts it is an 'extremely dangerous time' in American history.
He went on to say, 'it's been a very well-coordinated, well-funded effort to attack the LGBTQ+ community, specifically with the book bans.'
This post appeared first on FOX NEWS