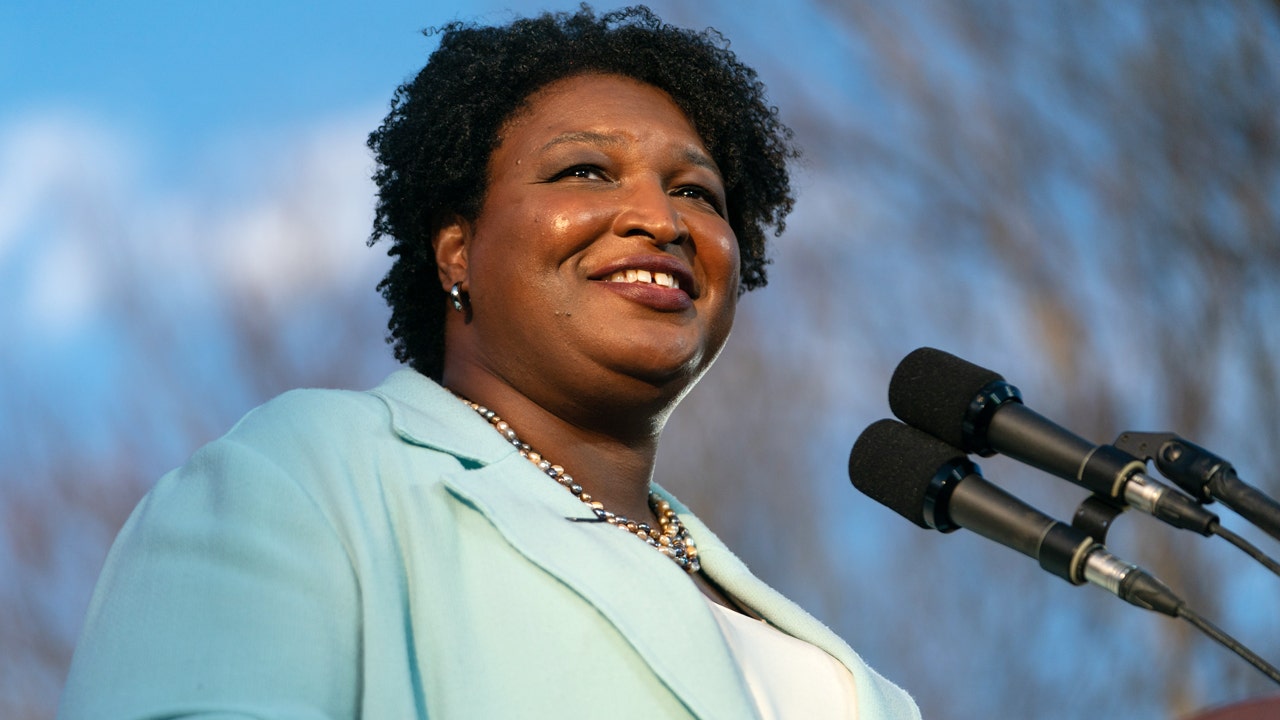 Former Democratic Georgia gubernatorial candidate Stacey Abrams' political nonprofit is fundraising off the aftermath of the deadly tornadoes that ripped through Alabama and Georgia, Fox News Digital has learned.
January saw several people die in tornadoes that tore into Alabama and Georgia, with damages from the storms also reported in Mississippi and Kentucky.
Months after the tornadoes, Fair Fight Action, Abrams' political nonprofit, released a fundraising email on the anniversary of Bloody Sunday, citing the day's history and soliciting donations for the Selma Area Food Bank — and themselves.
Abrams' nonprofit asked recipients to make a split donation between Fair Fight Action and the Selma Area Food Bank on the 58th anniversary of Bloody Sunday, March 7.
'Every year, to commemorate the anniversary of the attack, a large group of civil rights and voting rights leaders from around the country gather in Selma to march across the Edmund Pettus Bridge — that same path that activists walked not long ago,' the email said. 'Like every year, the march took place this week, but under slightly different circumstances.'
'The people of Selma are facing the devastating aftermath of a tornado that ripped through the city on January 12, 2023 — destroying homes, businesses, and infrastructure,' the email continued. 'Still, local organizers were dedicated to ensuring that the march went on.'
'That's why we're asking you to make a split donation to Fair Fight Action and the Selma Area Food Bank, an on-the-ground organization delivering critical aid to the people of Selma. Will you make a donation today?' Fair Fight Action asked recipients.
It is unclear from the email how the donation is split between the Selma Area Food Bank and Fair Fight Action.
'Every dollar raised will support the ongoing Selma tornado recovery and further our mission of protecting the freedom to vote — carrying on the movement that the Bloody Sunday activists bravely fought for,' the email said.
Fair Fight Action did not immediately respond to Fox News Digital's request for comment. 
In January, at least 35 possible tornado touchdowns were reported across several states, according to the Federal Emergency Management Agency.
The National Weather Service said suspected tornado damage was reported in at least 14 counties in Alabama and five in Georgia.
In Georgia, a 5-year-old child riding in a vehicle was killed by a falling tree in Butts County, said Georgia Emergency Management and Homeland Security Director James Stallings. He said a parent who was driving suffered critical injuries.
Fox News Digital's Sarah Rumpf contributed to this report.
This post appeared first on FOX NEWS