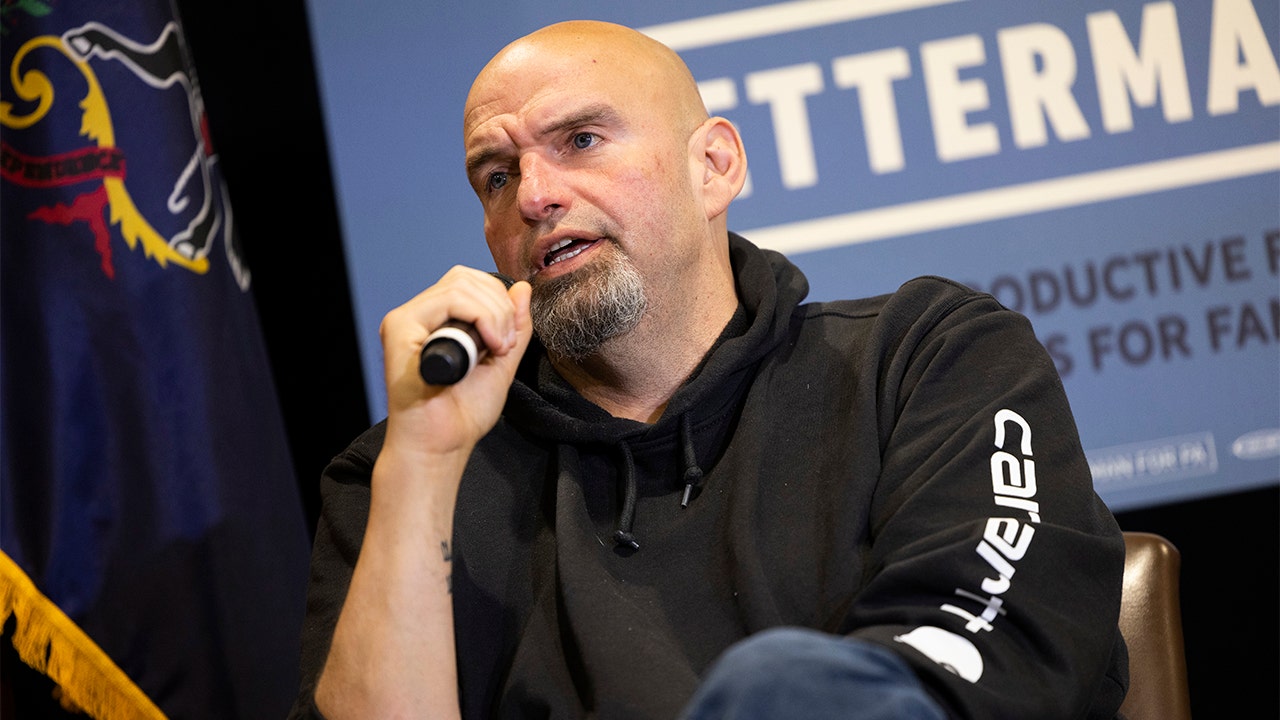 Sen. John Fetterman, D-Pa., was released from George Washington University Hospital Friday after being hospitalized Wednesday.
Fetterman was taken to the hospital after feeling lightheaded while attending a Democratic retreat in Washington, D.C. 
Joe Calvello, a spokesperson for Fetterman, said Friday that tests ruled out a stroke and seizures.
'A few minutes ago, Senator John Fetterman was discharged from the George Washington University Hospital. In addition to the CT, CTA and MRI tests ruling out a stroke, his EEG test results came back normal, with no evidence of seizures. John is looking forward to spending some time with his family and returning to the Senate on Monday,' Calvello said.
The former Democratic lieutenant governor defeated Republican Dr. Mehmet Oz in November 2022 by five points, flipping a Senate seat for Democrats. 
Republican Pat Toomey previously held the seat but decided to retire in 2022.
Just two days before the state's Democratic primary May 15, 2022, Fetterman suffered a severe stroke but won the primary in a dominating fashion.
His stroke led to months of questions about the status of his health. As a result of his stroke, Fetterman often struggles to complete sentences and jumbles words, raising more concerns regarding his ability to hold a position in public office.
Fox News' Elizabeth Pritchett and the Associated Press contributed to this report.
This post appeared first on FOX NEWS