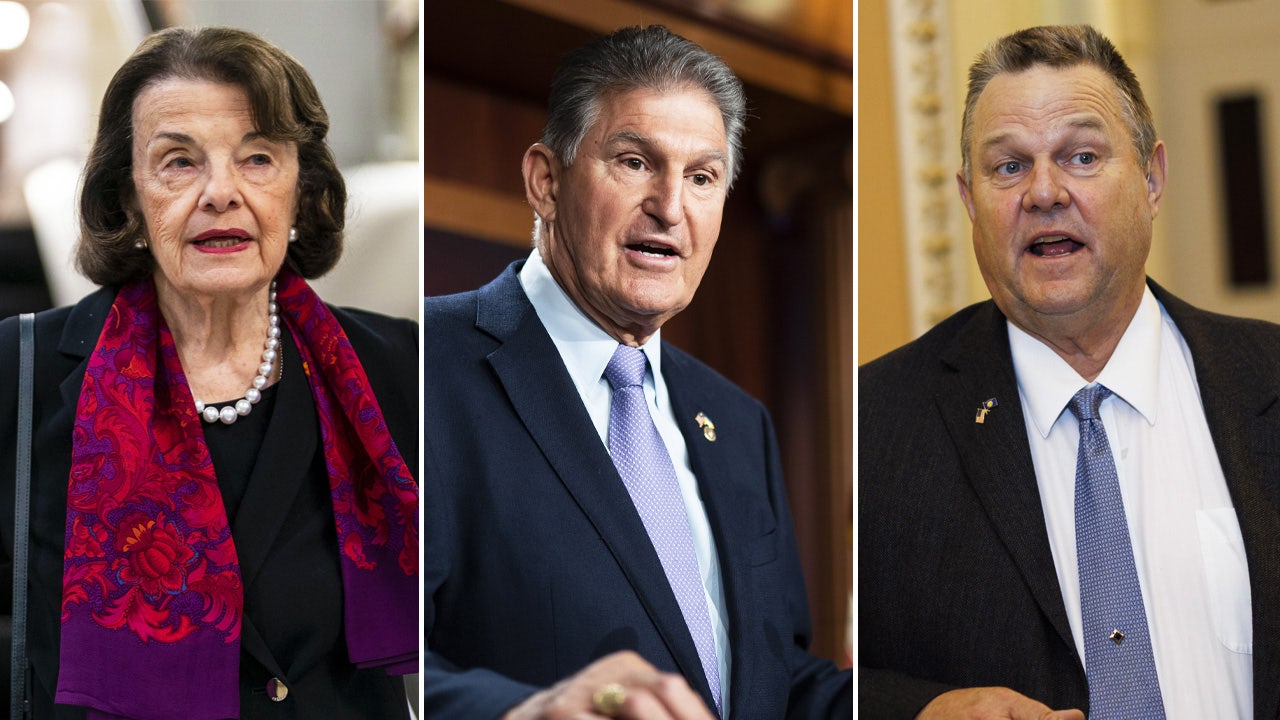 Several Senate Democrats may be considering retiring rather than facing a potentially bruising 2024 re-election campaign.
While Democrats performed better than expected in the 2022 midterm elections, the 2024 election cycle — where Democrats will be defending seats in several battleground states — could have a far different outcome.
In what could be the first of many similar announcements, Michigan Democratic Sen. Debbie Stabenow announced last week she will not seek re-election in 2024. Stabenow's decision to conclude her decades-long Senate career in 2025 provides Republicans with a pickup opportunity.
Democrats will be defending 23 of the 34 Senate seats up for grabs next cycle. Of their 23 seats up for election, seven are in states won by former President Trump in either 2016 or 2020. Republicans, however, will not be defending any seat in a state won by President Biden, unlike the 2022 midterms where the most competitive races were in states Biden won: Nevada, Pennsylvania, Georgia and Arizona.
From Sen. Joe Manchin of West Virginia to Sen. Jon Tester of Montana, political prognosticators are wondering if some Democrats could soon announce a retirement from the chamber.
Here are seven current senators who may decide to step down rather than face the risk losing in a 2024 election map that favors Republicans:
West Virginia Democratic Sen. Joe Manchin
Sen. Joe Manchin, perhaps the most vulnerable senator in 2024, has not yet announced his re-election intentions. Trump won the state by a whopping 39 percentage points in the 2020 election, making this seat ripe for a Republican pickup.
Manchin played an instrumental role in getting the Inflation Reduction Act across the finish line and may face a political price for his perceived capitulation in a predominantly working-class state with one of the leading coal industries in the nation. 
Rep. Alex Mooney, the five-term West Virginia congressman, announced his intent to run for the Senate seat just a week after the midterm elections.
West Virginia Attorney General Patrick Morrisey has also been eyeing Manchin's seat for some time and hinted he was considering running again. After a narrow loss to Manchin in the state's 2018 Senate race by just 3 percentage points, Morrisey said in November he is 'seriously evaluating' a gubernatorial run or launching a second bid for the Senate in 2024.
California Democratic Sen. Dianne Feinstein
Sen. Dianne Feinstein, who at age 89 is the oldest-serving senator, has not announced whether she will seek re-election in 2024.
Following a ten-year reign as the mayor of San Francisco, Feinstein lost a bid to become governor of California in 1990 but later won a 1992 special election to the Senate.
Feinstein is widely expected to announce in the coming months that she won't seek another term in office. Even though she has not announced her intentions, other Democrats are lining up to take her place.
In a video clip shared to social media Tuesday, Rep. Katie Porter, D-Calif., announced that she is entering the Golden State's 2024 Senate race.
'We're living through a time of extraordinary change. … Change can be electrifying and exhilarating, but change can also be disruptive — like the constant assault on our democracy and the dangerous imbalance in our economy,' said Porter, who represents California's 47th Congressional District.
Virginia Democratic Sen. Tim Kaine
Sen. Tim Kaine of Virginia, who once ran for vice president as former Secretary of State Hillary Clinton's running mate in 2016, won re-election to his seat in 2016 with 57% of the vote. 
But after Virginia elected Gov. Glenn Youngkin — flipping the governor's mansion in 2021 — the state looks less like a sure thing for Democrats to hold the Senate seat.
Youngkin, though he has not made any announcement about future plans, has been floated as a potential candidate for Kaine's seat in 2024.
Though Kaine said he intended to run again as recently as August, Democrats in Virginia have begun speculating that the senator may retire instead, the Richmond Times-Dispatch reported last week. When asked about why Democrats seemed nervous about him dropping out of another Senate run, Kaine told the paper, 'They know I haven't made up my mind yet.'
Wisconsin Democratic Sen. Tammy Baldwin
Sen. Tammy Baldwin, who has served as the junior senator from Wisconsin since 2013, has not declared whether she will seek re-election in the state won by Trump in 2016 by less than a percentage point.
Following the state's 2022 Senate election, in which Sen. Ron Johnson defeated Lt. Gov. Mandela Barnes by a little more than 25,000 votes, Baldwin, should she seek re-election, would be faced with a number of concerns from conservative voters in the state.
Baldwin, the first openly gay senator in the United States, has garnered respect from members of her own party in a variety of ways, most notably from her work on the Affordable Care Act. In her last two Senate elections, Baldwin won by unexpected margins. In 2012, she won by nearly six percentage points. In 2018, she won by a little more than 10 points.
Johnson's win over Barnes has boosted momentum in the state for both major political parties, and now the GOP is seeking to build on that momentum in an effort to oust Baldwin, who formerly served in the U.S. House for six years.
Montana Democratic Sen. Jon Tester
Sen. Jon Tester, the three-term Democratic senator from Montana, is up for re-election in 2024. Tester has said his final determination on whether to run again would come early this year, and he told MSNBC's Chuck Todd he 'feels good about his chances' in a December interview.
Tester's seat is considered one of the most vulnerable Democrat-held seats in 2024. Montana overwhelmingly voted for Trump by 16 points in 2020 and saw a string of GOP victories in the 2022 midterm elections.
Rep. Matt Rosendale, who has represented Montana's 2nd Congressional District since 2021, ran for Senate against Tester in 2018 and lost by a narrow margin. Rosendale has communicated interest in a rematch with Tester but has not announced whether he will run.
Rep. Ryan Zinke, elected to Montana's 1st Congressional District in 2022, has also hinted interest in the seat but will decide on a Senate run some time in 2023, he said in an interview with The Associated Press.
Pennsylvania Democratic Sen. Bob Casey
Sen. Bob Casey announced last week that he had been diagnosed with prostate cancer in December, casting concern over whether he will seek re-election in 2024.
Despite the diagnoses and concern over how it could have an impact on his congressional career, Casey, who has served in the Senate since 2007, said he will undergo surgery in the next few months and that treatment for his condition will not interrupt his service in the Senate.
Casey, the son of former Pennsylvania Gov. Robert Casey Sr., defeated his GOP challenger, Lou Barletta, in the 2018 Senate election by 13 points.
Following Republican nominee Mehmet Oz's loss in the state's 2022 Senate election to Democrat John Fetterman, Republicans are seeking redemption. David McCormick, a former hedge fund CEO who narrowly lost the GOP primary to Oz, is considering another run, according to a November report from Bloomberg.
Casey has not declared whether he will seek re-election.
Other senators who are expected to seek re-election in 2024 and may face difficulty against Republicans, and even their own party, include Arizona independent Sen. Kyrsten Sinema and Virginia Democratic Sen. Tim Kaine.
This post appeared first on FOX NEWS