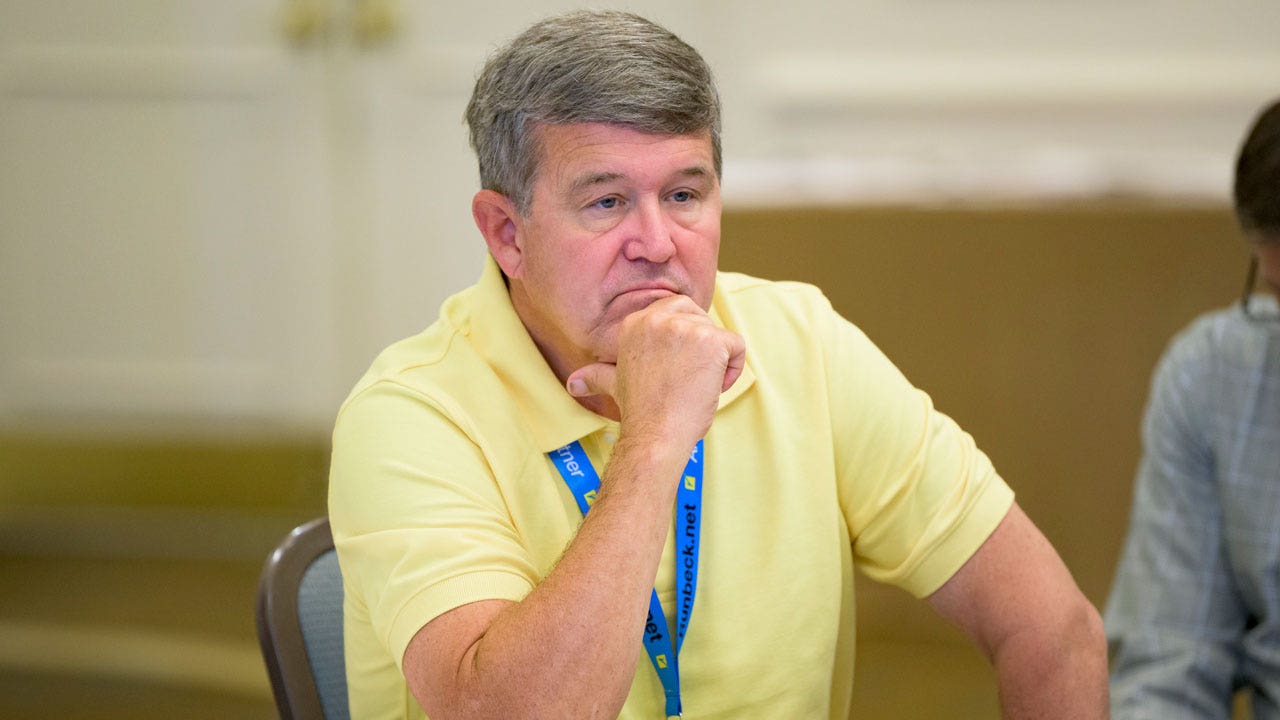 West Virginia Secretary of State Mac Warner announced Tuesday that he is running for governor.
'We live in serious times, and serious times call for serious leaders,' the Republican said in a speech beside the veteran's memorial on the West Virginia state Capitol grounds. Warner, who was first elected secretary of state in 2016, already has nearly $53,000 in contributions for the 2024 election cycle, according to the secretary of state's website.
Republican Gov. Jim Justice is prohibited by law from seeking a third term.
Warner lost in a U.S. House GOP primary race in 2010. Before that, he had served in the U.S. Army for 23 years, retiring at the rank of lieutenant colonel.
He said his decades of service, including in the military, have instilled in him a 'an appreciation for organizational structures, a skilled chain of command, the importance of staffing issues, and the need to build strong, competent teams.'
After Warner took over as secretary of state in 2017, he fired 16 employees — one-third of the office's staff — and the state had to pay more than $3 million in wrongful termination legal settlements.
The employees sued, alleging he terminated them over their political affiliations. All but one of the employees Warner fired were registered Democrats. Of the 22 new hires, 19 were Republicans.
After President Joe Biden was declared the winner of the 2020 election, Warner, as the state's top elections official, said he supported the state's involvement in a lawsuit challenging electoral results in swing states won by Biden. He also made an appearance at a 'March for Trump' rally in Charleston, where he appeared to be holding up a 'Stop the Steal' sign.
Warner is a graduate of the United States Military Academy at West Point and the West Virginia University College of Law. 
This story has been corrected to remove a reference to Warner previously losing in the 2004 governor's election. It was Warner's brother, Monty Warner, who ran for governor that year.
This post appeared first on FOX NEWS