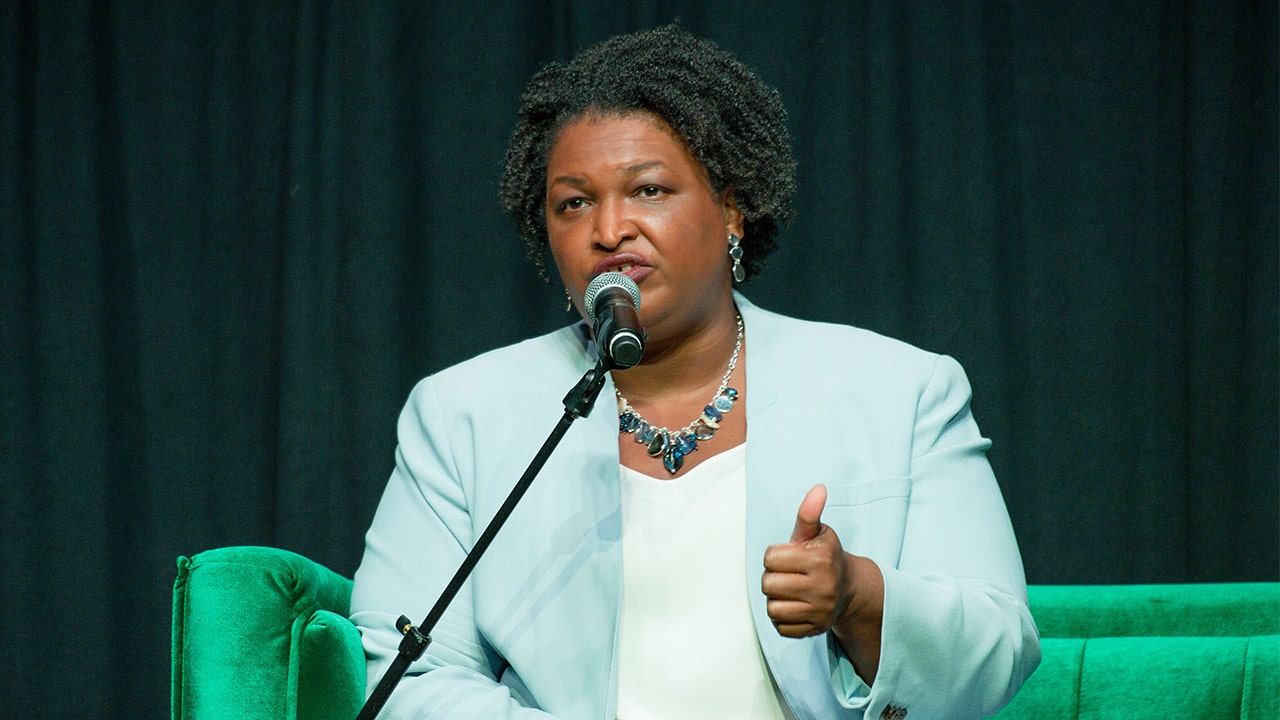 FIRST ON FOX: Failed Democrat Georgia gubernatorial candidate Stacey Abrams' Fair Fight Action group has been ordered to pay a quarter-million dollars in legal costs by a federal court.
Fair Fight Action, a voting rights organization founded by Abrams, was ordered to pay $231,303.71 in legal fees after their longtime predominate case, Fair Fight Action v. Raffensperger, came to a close with a federal judge ruling against them in their remaining three claims.
Specifically, the group was ordered to pay $192,628.85 for 'printed or electronically recorded transcripts necessarily obtained for use in the case' as well as $38,674.86 for making copies to use in the case.
READ THE DOCUMENT BELOW. APP USERS: CLICK HERE TO VIEW.
Stacey Abrams group legal fees by JoeSchoffstall on Scribd
'This is a win for taxpayers and voters who knew all along that Stacey Abrams voters suppression claims were false, it has never been easier to vote and harder to cheat in the state of Georgia,' Secretary of State Brad Raffensperger said in a press release first obtained by Fox News Digital.
'This is a start, but I think Stacey Abrams should pay back the millions of taxpayer dollars the state was forced to spend to disprove her false claims,' Raffensperger added. 
The owed legal fees stem from Fair Fights' unsuccessful lawsuit against Raffensperger for voting laws they deemed suppressive. The suit challenged the Peach State's absentee ballot provisions, voter roll oversight, and verification rules. U.S. District Court Judge Steven Jones ruled against Fair Fight last September.
'Although Georgia's election system is not perfect, the challenged practices violate neither the constitution nor the Voting Rights Act,' Jones said at the time. He added the 'burden on voters is relatively low,' and that Abrams' group did not provide '…evidence of a voter who was unable to vote, experienced longer wait times, was confused about voter registration status.'
Abrams founded Fair Fight Action — a 501(c)4 nonprofit — in 2018 to address alleged voter suppression in the wake of her first loss to now-Governor Brian Kemp. Fair Fight Action's operation expanded in 2019 to include a political arm in the form of Fair Fight PAC.
The Fair Fight network helped Abrams lay the groundwork for her second unsuccessful run against Kemp for the governor's mansion last November.
'Georgia's election laws strike an appropriate balance between election security and voter convenience,' Raffensperger said. 'We saw record voter turnout in 2022, extremely high voter turnout for a midterm election, at levels that prove claims of voter suppression are just as trumped up as claims of stolen elections.'
Fair Fight did not immediately respond to a Fox News Digital request for comment.
This post appeared first on FOX NEWS