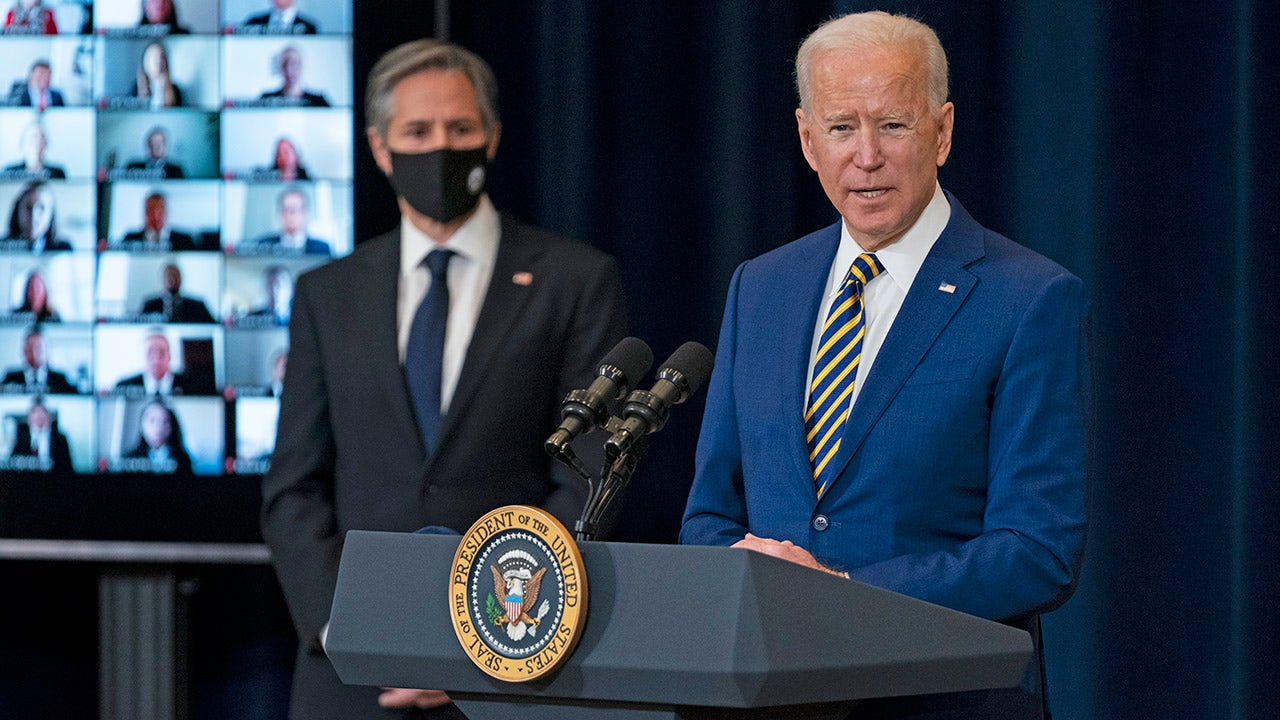 At least 10 senior Biden administration officials were hired to their current or former positions after stints at the Penn Biden Center for Diplomacy and Global Engagement, the president's think tank where a trove of classified documents was recently found.
The Washington, D.C.-based Penn Biden Center — a foreign policy think tank President Biden opened in 2018 — previously employed current Secretary of State Antony Blinken, Under Secretary of Defense for Policy Colin Kahl and White House counselor Steven Richetti. Blinken and Richetti both served as managing directors while Kahl was a strategic consultant at the center.
In addition, Spencer Boyer, the deputy assistant secretary of defense for Europe and NATO policy, was a senior fellow; Jeffrey Prescott, the deputy to the U.S. ambassador to the United Nations, was a strategic consultant; Ariana Berengaut, a senior adviser to the national security adviser, was a director; Michael Carpenter, the U.S. representative to the organization for security and cooperation in Europe, was a managing director; Juan Gonzalez, a special assistant to the president, was a senior fellow; and Carlyn Reichel, a special assistant to Biden and senior director for speech writing & strategic initiatives, was the director of communications at the Penn Biden Center.
Brian McKeon was a senior director at the think tank and was the deputy secretary of state for management and resources until last month.
According to financial disclosures filed with the Office of Government Ethics, the Penn Biden Center paid Carpenter a salary of $208,183, Kahl a salary of $185,317, Prescott a salary of $85,714 and Blinken a salary of $79,666, which was during first six months of 2019.
Biden also selected former University of Pennsylvania President Amy Gutmann and David Cohen, the former chairman of the university's board of trustees, to be ambassadors of Germany and Canada, respectively. 
Gutmann and Cohen were both present at the Penn Biden Center grand opening ceremony, where Biden sat down for an interview with NBC's Andrea Mitchell, a UPenn alum, and referenced a previous interaction with Gutmann, who also spoke at the ceremony.
'President Gutmann, when you came to me before the [Obama] administration was up and asked me whether I [would] consider to be a professor at Penn, the first thought I had was that it sounded like an intriguing idea, but it became even more intriguing after the outcome of the [2016] election when you said I could bring along with me some serious, serious people,' Biden said during the opening ceremony in February 2018.
'Serious staff people and much more than staff and they start with Tony Blinken and Steve Ricchetti and others, so thank you for allowing me to bring along some really, really bright people,' he added.
Other guests at the Penn Biden grand opening ceremony included: Biden's current Special Presidential Envoy for Climate John Kerry, disgraced former Sen. Chris Dodd of Connecticut, Biden's current Domestic Policy Council director Susan Rice, among others.
Since the Penn Biden Center opened its doors, UPenn has been accused of accepting millions of dollars in gifts from Chinese donors. The National Legal and Policy Center, a government watchdog group, filed a complaint with the Department of Justice in October 2020, demanding an investigation into $22 million in anonymous donations earmarked from China.
'The University of Pennsylvania has stonewalled all inquiries into the identities of the Chinese donors who made $22 million anonymous donations to the university,' NLPC Chairman Peter Flaherty told Fox News in 2021. 'We think it's time for her (Dr. Gutmann) to answer the question and identify the donors.'
On Monday evening, the White House revealed that classified documents dating back to Biden's time as vice president were discovered at the Penn Biden Center in November. The president's personal attorneys then handed the documents over to the National Archives and Records Administration.
'The documents were not the subject of any previous request or inquiry by the Archives,' White House counsel Richard Sauber said in a statement. 'Since that discovery, the President's personal attorneys have cooperated with the Archives and the Department of Justice in process to ensure that any Obama-Biden Administration records are appropriately in the possession of the Archives.'
Attorney General Merrick Garland appointed John Lausch, the U.S. attorney for the Northern District of Illinois, to review the matter.
During the North American Leaders Summit in Mexico City Tuesday night, Biden said he was 'surprised' to learn of the classified documents and that his personal attorneys found the classified documents as they were clearing the office.
'They did what they should have done. They immediately called the [National Archives] … turned them over to the Archives, and I was briefed about this discovery and surprised to learn that there were any government records that were taken there to that office,' Biden added. 'But I don't know what's in the documents. My lawyers have not suggested I ask what documents they were.'
The revelation that classified documents were found in Biden's possession comes months after a similar situation related to former President Donald Trump's handling of classified documents. Following a monthslong dispute between Trump and the Department of Justice, FBI agents executed a search warrant of the former president's home in Mar-a-Lago to collect any classified documents he still obtained.
In November, Garland appointed Jack Smith, a career prosecutor, to investigate whether Trump violated federal law when he took classified documents after leaving the White House in early 2021.
'Under the Biden Administration, the Department of Justice and National Archives have made compliance with the Presidential Records Act a top priority,' Rep. James Comer, R-Ky., the chairman of the House Oversight and Reform Committee, said Monday.
'We expect the same treatment for President Biden, who has apparently inappropriately maintained classified documents in an insecure setting for several years,' he added.
The White House and Penn Biden Center didn't respond to requests for comment from Fox News Digital.
This post appeared first on FOX NEWS