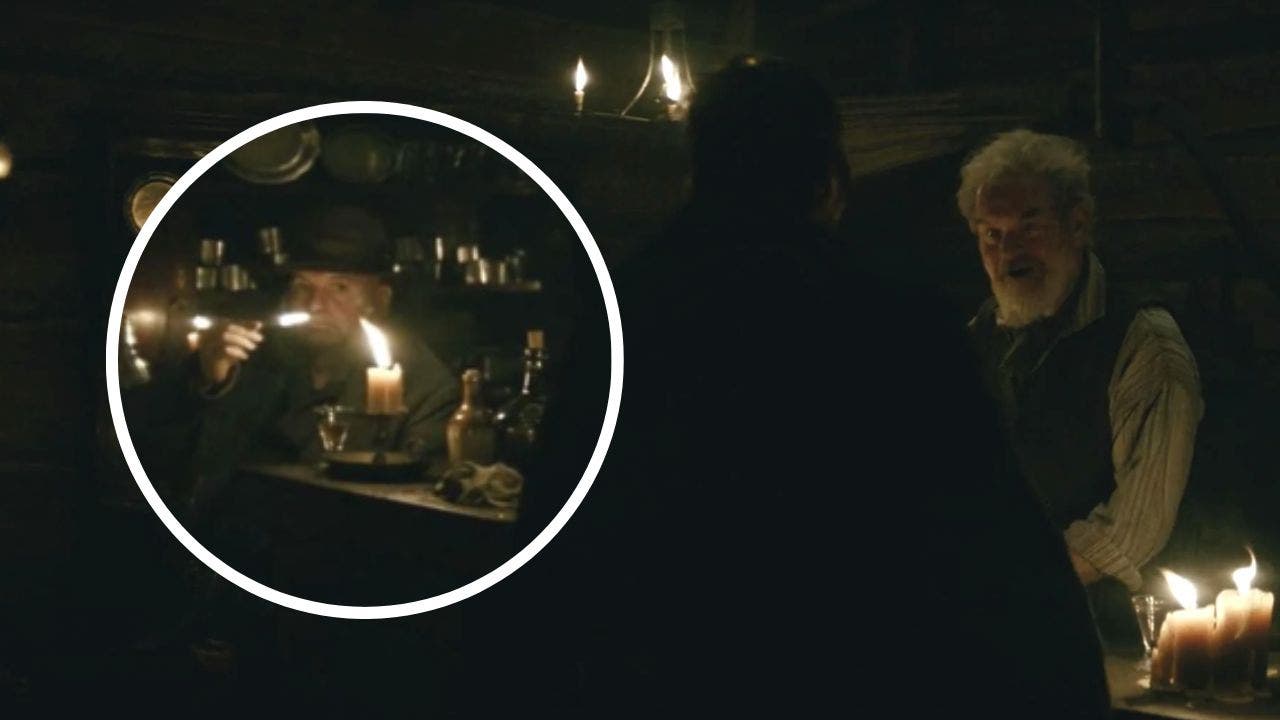 Sen. John Fetterman, D-Pa., and his wife, Gisele Fetterman, made a recent appearance on the big screen in a cameo alongside 'The Dark Knight' actor Christian Bale for his Netflix period drama set in 19th-century New York state.
The Pennsylvania senator made brief a cameo roughly 14 minutes into the 'The Pale Blue Eye,' during a tavern scene where Fetterman appears to light a pipe in silence behind a conversation between Bale and actor Scott Anderson. 
The decision to cast Fetterman came at the suggestion of Bale, who recalled Fetterman having a 'face fit for the 1830s' during a conversation with director Scott Cooper. 
DEMOCRAT JOHN FETTERMAN DEFEATS DR. MEHMET OZ, FLIPS PENNSYLVANIA SENATE SEAT 
'John's got this incredible face,' Bale said during a panel discussion about 'The Pale Blue Eye' in November.
Fetterman previously teamed up with director of 'The Pale Blue Eye' on two previous occasions, for 'Out of the Furnace' in 2013 and 'Hostiles' in 2017.
The filmmakers said they met Fetterman while on location for 'Out of the Furnace' in Braddock, Pennsylvania, where he was the mayor before serving as Pennsylvania lieutenant governor and successfully running for U.S. Senate in 2022.
Fetterman was elected over Republican challenger Dr. Mehmet Oz in a closely watched race to determine the balance of power in the Senate. Filming for the 'The Pale Blue Eye' reportedly took place while Fetterman was running for office, according to the Hollywood Reporter.
The film, set in the 1830s, follows the story of a detective investigating the murder of a West Point cadet alongside Edgar Allen Poe. 'The Pale Blue Eye' hit Netflix for streaming on Jan. 6. 
This post appeared first on FOX NEWS