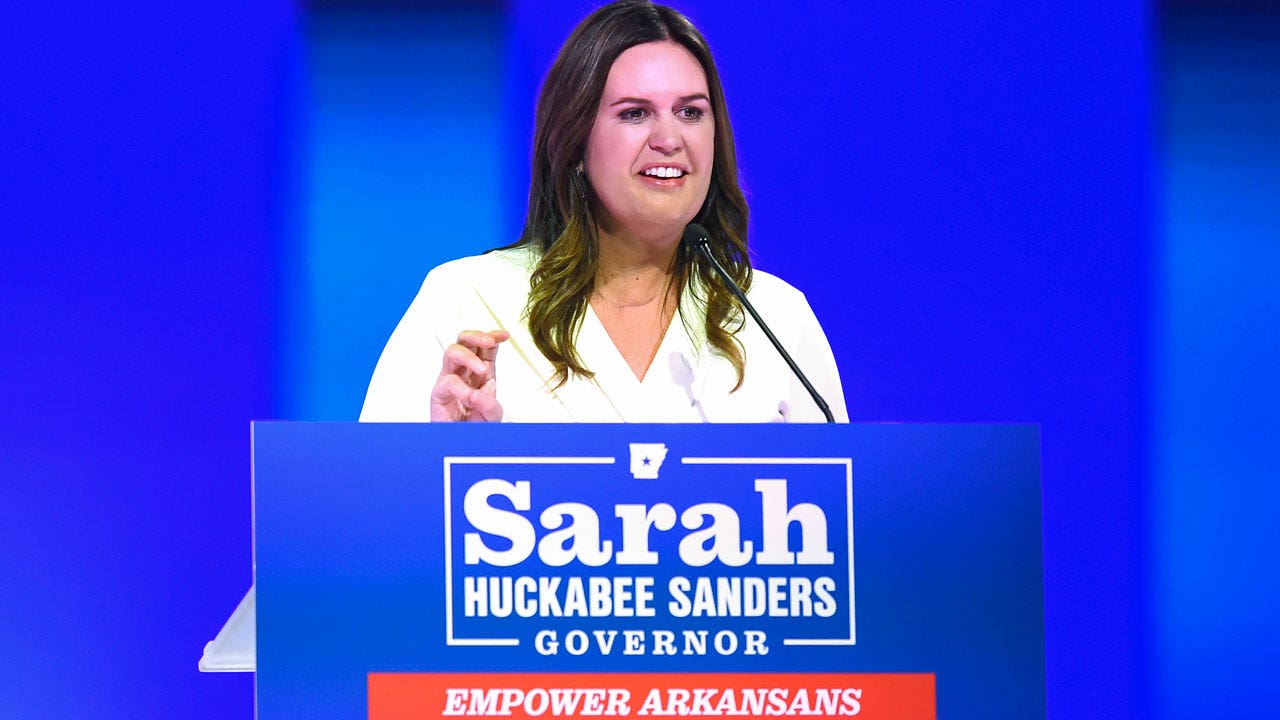 FIRST ON FOX: Arkansas Gov. Sarah Huckabee Sanders is empowering parents and promoting 'smart' incentives for high-performing teachers in a new effort to boost pre-K literacy and security of schools in the state.
Sanders, who has three children, is signing a new executive order, 'Arkansas Learns,' on Wednesday at an event with Secretary of Education Jacob Oliva, who previously served under Florida Gov. Ron DeSantis. Oliva served in Florida as senior chancellor for the Florida Department of Education and is a former teacher.
The executive order is aimed at ensuring students are on track to 'read at or above grade level' after finishing third grade. The action comes as the COVID-19 pandemic's toll on the learning of kids across the U.S. was revealed through national test scores released at the end of last year that showed sharp declines in math and reading.
Sanders' order will put more decision-making power into the hands of parents by expanding access to charter schools and enforcing a review into whether schools are being 'transparent with curriculum' taught to children across the state.
The state will also work on bolstering physical safety measures in the classroom, expanding high-speed internet and access to workforce apprenticeships and put good teachers on a path to receiving 'smart' incentives, including higher pay.
Sanders signed seven executive orders Tuesday on the day of her inauguration as the first female governor of Arkansas.
One of those orders, titled 'Executive Order to Protect State Information and Communications Technology from the Influence of the Government of Foreign Adversaries,' will ban the Chinese-owned social media app TikTok from all state government devices.
Another order justified the ban of the word 'Latinx' in government documents and name titles by citing a Pew Research poll that found that only 3% of American Latinos and Hispanics used the term to describe themselves.
This post appeared first on FOX NEWS