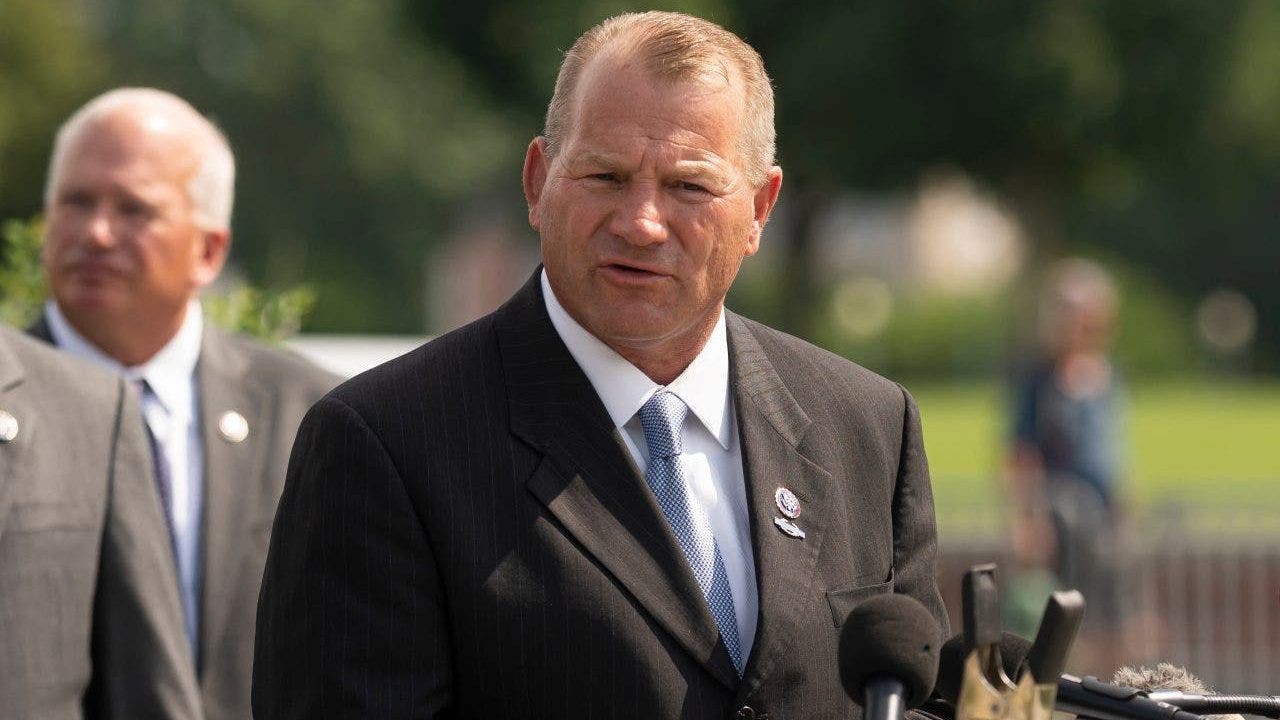 EXCLUSIVE: House Republicans are calling on Health and Human Services (HHS) Secretary Xavier Becerra to end the COVID-19 public health emergency after the department extended it for the 12th time Wednesday.
The group of Republicans, led by Rep. Troy Nehls, R-Texas, sent a letter to Becerra on Wednesday afternoon, demanding the public health emergency (PHE) declaration be withdrawn or else submit in writing justification for its continuation by Feb. 10.
'The continued extensions of the public health emergency calls into question the legality of the expanding powers of the executive branch, its abuse of statutory authority, and sets a terrible precedent for future public health emergencies,' the letter states.
'The continued lack of clarity and mixed guidance from the administration also fails to reassure Americans that they can participate safely in everyday society,' it continues. 'Meanwhile, restaurants, bars, sporting, arenas, and venues alike have been open and operating at full capacity, yet the administration continues to unsoundly reissue PHE extensions.'
The letter cited President Biden's '60 Minutes' interview in September 2022, when he declared twice that the COVID-19 pandemic is 'over.'
'The pandemic is over. We still have a problem with COVID. We're still doing a lot of work on it,' Biden said at the time as he walked through the Detroit Auto Show. 'If you notice, no one's wearing a mask, everybody seems to be in pretty good shape.'
Wednesday's letter to the Biden administration is signed by 13 Republicans, including Reps. Nehls, Gregory Steube, Gregory Murphy, Doug LaMalfa, Monica De La Cruz, Lauren Boebert, Adrian Smith, Michael Guest, Ben Cline, Harriet Hageman, Byron Donalds, Michael Cloud and Anna Paulina Luna.
'Today, HHS Secretary Xavier Becerra decided again to extend the COVID-19 public health emergency (PHE) for another 90 days, which was first implemented by Secretary Azar nearly three years ago,' Nehls said in a statement. 'As members of Congress, our solemn duty is to hold unelected bureaucrats accountable. I am proud to have led this letter with twelve of my colleagues in Congress to hold the Biden administration accountable.'
In their letter, Nehls and the others acknowledged that 'certain telehealth flexibility' is important and also supported by the members of the party.
'While we agree that certain telehealth flexibility is offered under the PHE should be made permanent for patients to receive care, it is incumbent upon Congress to continue to do so,' they wrote. 'In the 117th Congress, 416 of my colleagues and I voted for the Advancing Telehealth Beyond COVID-19 Act, which would allow for the extension of certain Medicare telehealth flexibilities after the termination of the COVID-19 public health emergency.'
In the HHS' declaration Wednesday, Becerra said he was renewing the emergency 'as a result of the continued consequences of the Coronavirus Disease 2019 (COVID-19) pandemic, on this date and after consultation with public health officials as necessary.'
The PHE was set to expire after Wednesday but will now remain in place at least through April 11. 
HHS has pledged it would give 60 days' notice before the emergency expires or is terminated.
This post appeared first on FOX NEWS