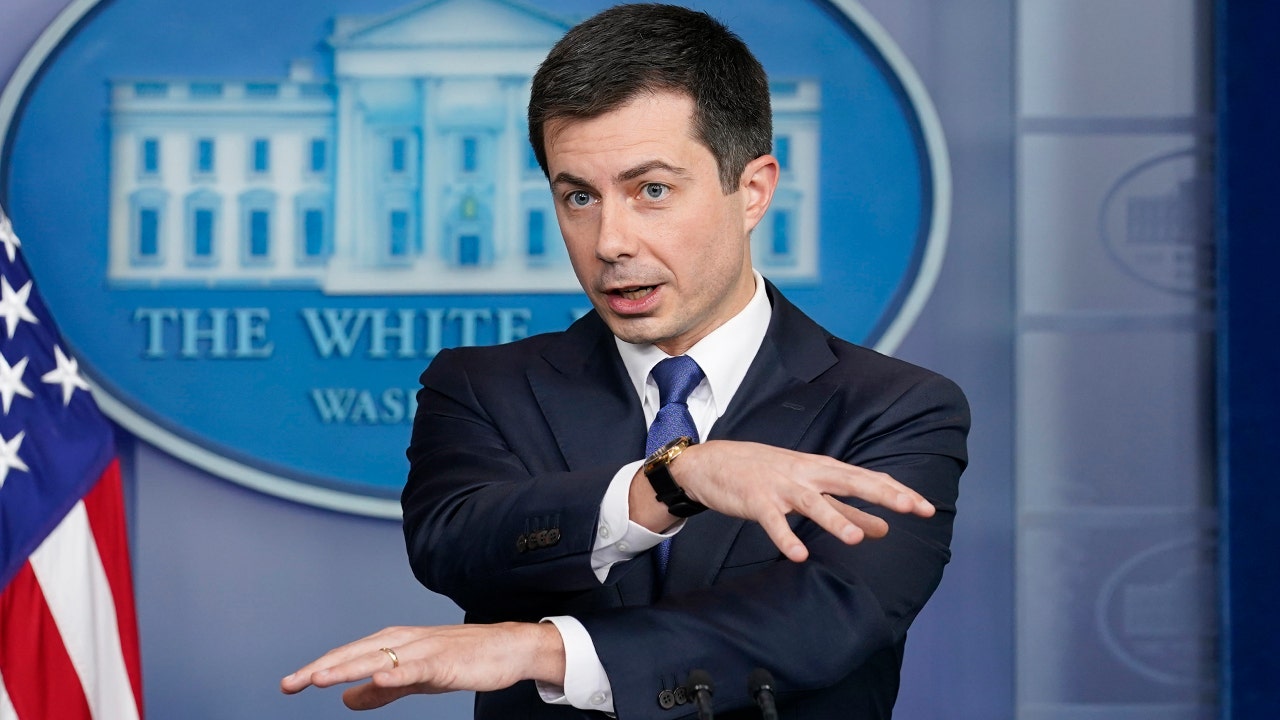 The Federal Aviation Administration's large and growing budget was not enough to prevent a system failure that forced the agency to delay all domestic flight departures Wednesday morning.
The total FAA budget for the current fiscal year is $23.5 billion, a figure that reflects expanding infrastructure spending thanks to the infrastructure bill President Biden signed into law last year.
The FAA's total budget was $17.5 billion in 2019 – that number soared to $28 billion in 2021 because of emergency COVID funding, and fell slightly in 2022 when pandemic-related funding expired, some of which was replaced by new infrastructure funding.
Funding for FAA operations has seen healthy increases over the last few years. That budget was $11 billion in 2021, $11.4 billion in 2022, and $11.9 billion in the current year.
Despite steady access to funding, the FAA paused takeoffs at airports nationwide for several hours Wednesday morning as it worked to fix its crashed Notice to Air Missions System, which sends necessary messages to all pilots. The ground stop was lifted at 8:50 a.m. EST, but more than 7,000 U.S. flights were delayed and more than 1,100 canceled as of noon EST, according to FlightAware.
Department of Transportation Secretary Pete Buttigieg said he directed an investigation into the root causes of the system crash.
'FAA has determined that the safety system affected by the overnight outage is fully restored, and the nationwide ground stop will be lifted effective immediately,' he tweeted Wednesday. 'I have directed an after-action process to determine root causes and recommend next steps.'
While the FAA is still trying to figure out what went wrong, critics of the Biden administration say it is too focused on 'woke' social priorities instead of the job at hand. The FAA itself has shown an inclination to adopt some of the diversity and equity initiatives supported by the Biden administration.
For example, the FAA's 2023 budget request said it is working with its Office of Civil Rights to implement its first ever plan to 'assess its efforts to achieve diversity, equity, inclusion, and accessibility.' The agency also announced in December 2021 that it would use more gender-neutral language as it changes all 'Notices to Airmen' to 'Notices to Air Mission.'
The technical difficulties from the FAA Wednesday followed struggles amid the holiday season and winter weather that contributed to more than 15,000 Southwest Airlines flight cancelations.
A whistleblower at the agency in July alleged it botched a safety investigation into Southwest as it 'knowingly permitted [Southwest Airlines] to engage in unsafe and improper actions that compromised the safety of the flying public, with limited or no repercussions.' The whistleblower said the agency's lack of oversight posed a threat to the safety of travelers.
The struggles at the Department of Transportation have also led to criticism from Republicans against Secretary Buttigieg, who is seen as a rising star in the Democratic Party. Buttigieg took an extensive parental leave for his child with his husband in 2021 and continues to use private aircraft to travel as he decries unnecessary flights as a factor in alarming levels of climate change.
This post appeared first on FOX NEWS