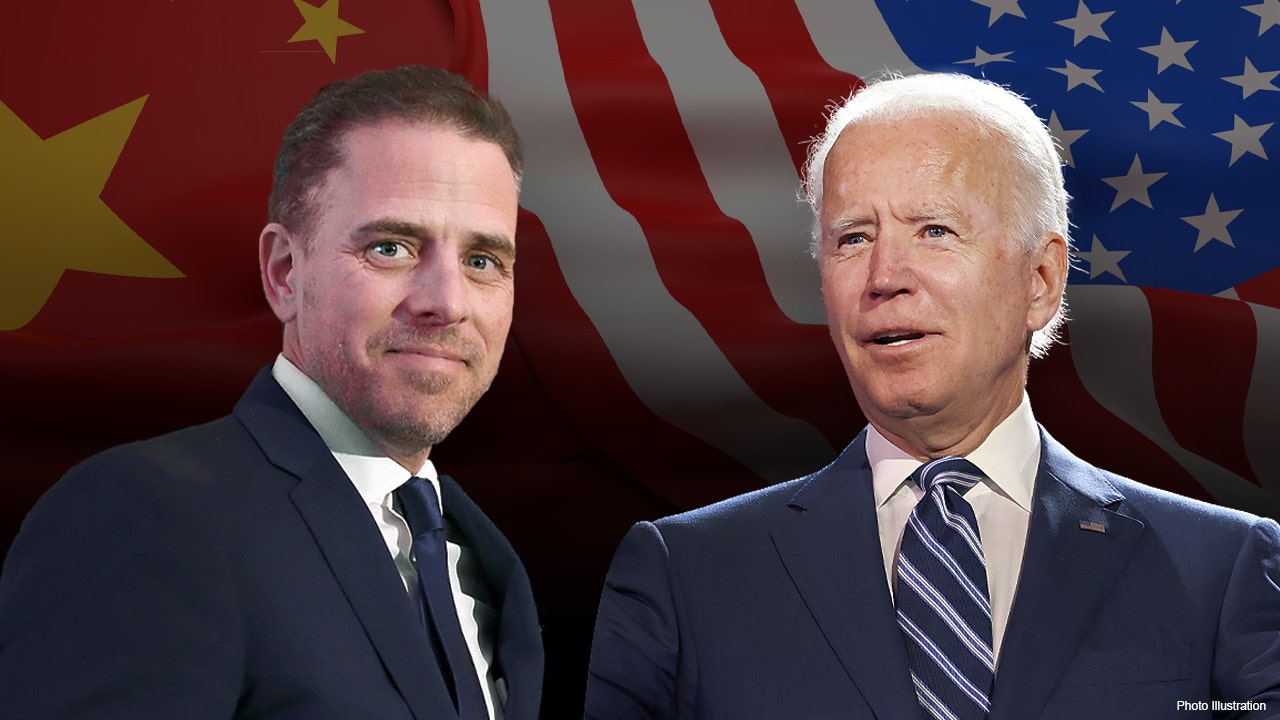 House Oversight Committee Chairman James Comer is reigniting the GOP's 'top priority' investigation into Hunter Biden and Big Tech suppression of damaging information on the Biden family businesses ahead of the 2020 election.
Comer, R-Ky., is following up with Treasury Secretary Janet Yellen and demanding details about questionable business dealings involving Hunter Biden, his associates and other Biden family members that have been flagged and reported by U.S. banks.
The lawmaker also sent letters Wednesday to former top Twitter executives Yoel Roth, Vijaya Gadde and James Baker, inviting them to participate in a committee hearing the week of Feb. 6 to investigate their 'role in suppressing Americans' access to information about the Biden family on Twitter shortly before the 2020 election.'
Comer chided the executives for failing to respond to a previous request for testimony, but now that Republicans hold the majority in the House, he is reiterating his earlier demands.
Comer told Fox News Digital that the investigation into how the Biden family 'peddled influence and access around the world for profit' is the 'top priority' for the new GOP House majority.
'For the past two years, the Biden Administration and Big Tech worked overtime to hide information about the Biden family's suspicious business schemes and Joe Biden's involvement,' Comer told Fox News Digital. 'Now that Democrats no longer have one-party rule in Washington, oversight and accountability are coming.'
'For years, the Biden family peddled influence and access around the world for profit, often at the expense of our nation's interests. The American people must know the extent of Joe Biden's involvement in his family's shady business deals and if these deals threaten national security and his decision-making as president,' Comer said.
'This investigation is a top priority for House Republicans during the 118th Congress. The investigation will inform legislative solutions to protect Americans' First Amendment right to freedom of speech and press and prevent public officials and their family members from using public office to enrich themselves.'
Fox News first reported in December 2020 that Hunter Biden was a subject/target of the grand jury investigation, a well-placed government source told Fox News. According to the source, a 'target' means that there is a 'high probability that person committed a crime,' while a 'subject' is someone who 'don't know for sure' has committed a crime.'
A source familiar with the investigation said the suspicious activity reports (SARs) involved funds from 'China and other foreign nations.'
Comer reached out to Yellen multiple times last year, making a similar request for the reports by the banks.
A spokesperson for the Treasury Department previously told Fox News Digital that the agency has made SARs available after committee requests and is 'not a political process.'
'Treasury provides SARs to Congress in a manner that enables robust oversight and that is consistent with how other sensitive law enforcement information is often produced. It is not a political process,' the spokesperson said. 'Since the beginning of this Administration, Treasury has made SARs available in response to authorized committee requests and continues to engage on the process with any individual members seeking information.'
Comer fired back, saying in his letter: 'Treasury's lack of a substantive response to Republican requests for SARs and other information in the 117th Congress indicates that Treasury's leadership abandoned this policy at a similar time when we requested information regarding the Biden family.'
'Treasury subsequently in 2022 informed Committee Republican staff that it would provide SARs to congressional committees only in response to requests made by committee chairs. I now make these requests pursuant to my authority as Chairman of the Committee on Oversight and Accountability,' he wrote.
The Treasury Department and Twitter did not immediately respond to Fox News Digital's requests for comment.
This post appeared first on FOX NEWS