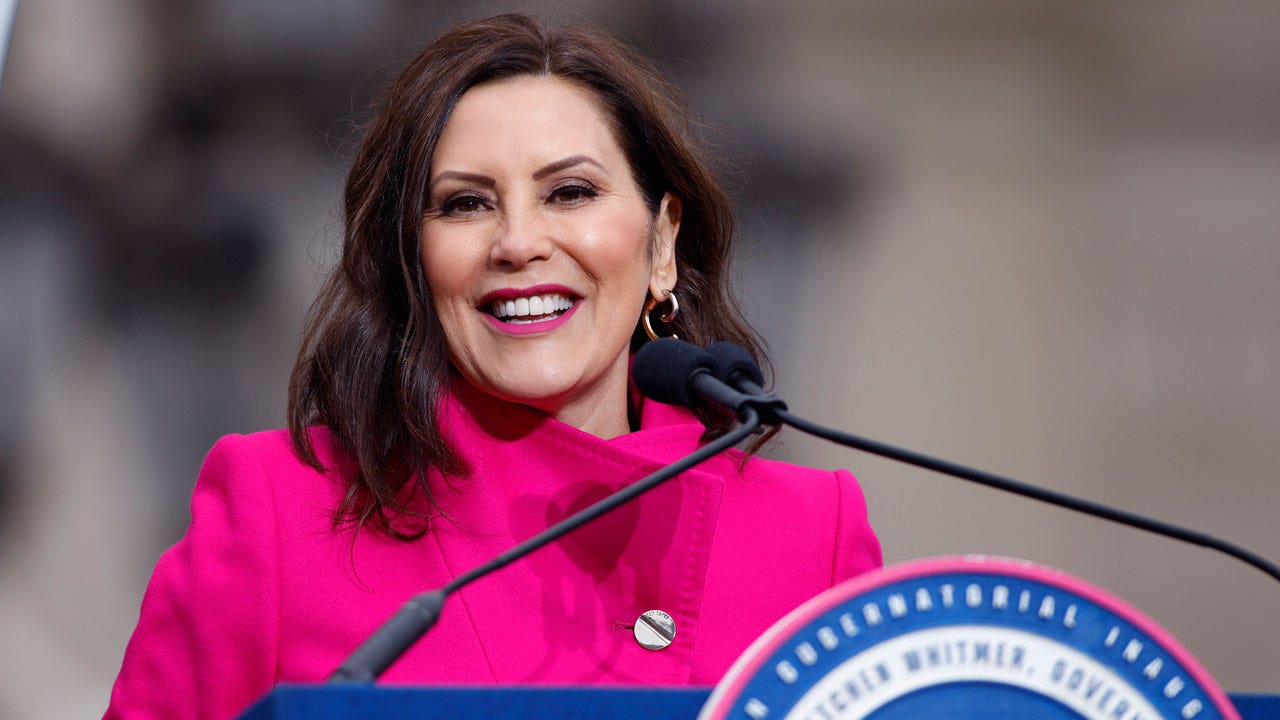 Michigan Gov. Gretchen Whitmer will travel to Europe next week for a five-day trip to promote the state's recent economic developments and with hopes of attracting new businesses in the automotive and clean energy industries.
The Democratic governor will travel to Norway first before heading to Switzerland to speak at the World Economic Forum's annual meeting in Davos next week to speak on a panel to discuss 'The Return of Manufacturing.' She will be a part of a bipartisan group of governors in Davos that includes Georgia Gov. Brian Kemp and Illinois Gov. J.B. Pritzker.
'We are taking this opportunity to tell Michigan's story around the world with leaders and decisionmakers in other countries,' Whitmer said in a press release Wednesday. 'We're building something in Michigan that everyone should want to be a part of.'
The trip, which will be Whitmer's first in Europe to discuss the state's economic development, will focus on Michigan's recent mobility and hydrogen investments, while discussing future investment opportunities in Michigan with world leaders and business executives.
Michigan was one of seven Midwestern states to team up to accelerate the development of hydrogen as a clean-energy alternative for automobiles and factories that rely largely on climate-warming fossil fuels. The partnership followed a federal infrastructure law enacted in 2021 that included $8 billion for the U.S. Department of Energy to fund regional 'hubs' that would step up clean hydrogen production and distribution.
Michigan was also highlighted by the U.S. Department of Energy last week as one of three states expected to lead the nation in electric vehicle battery manufacturing by 2030. The state granted over $2 billion in tax incentives last year in an effort to win several multibillion-dollar electric vehicle manufacturing projects.
In her statement Wednesday, Whitmer reiterated that Michigan would continue to compete with 'other states and other nations to land game changing manufacturing projects.' Michigan heads into the 2023 legislative session, which began Wednesday, with nearly $6 billion in surplus funds and with Democrats holding full control of the state government for the first time in 40 years.
Whitmer's appearance in Davos, where 52 heads of state and government and nearly 600 CEOs will meet, comes as her profile has steadily grown since first being elected governor in 2018. She has been mentioned as a possible future White House candidate since winning reelection in 2022 by by nearly 11 percentage points in the battleground state.
This post appeared first on FOX NEWS