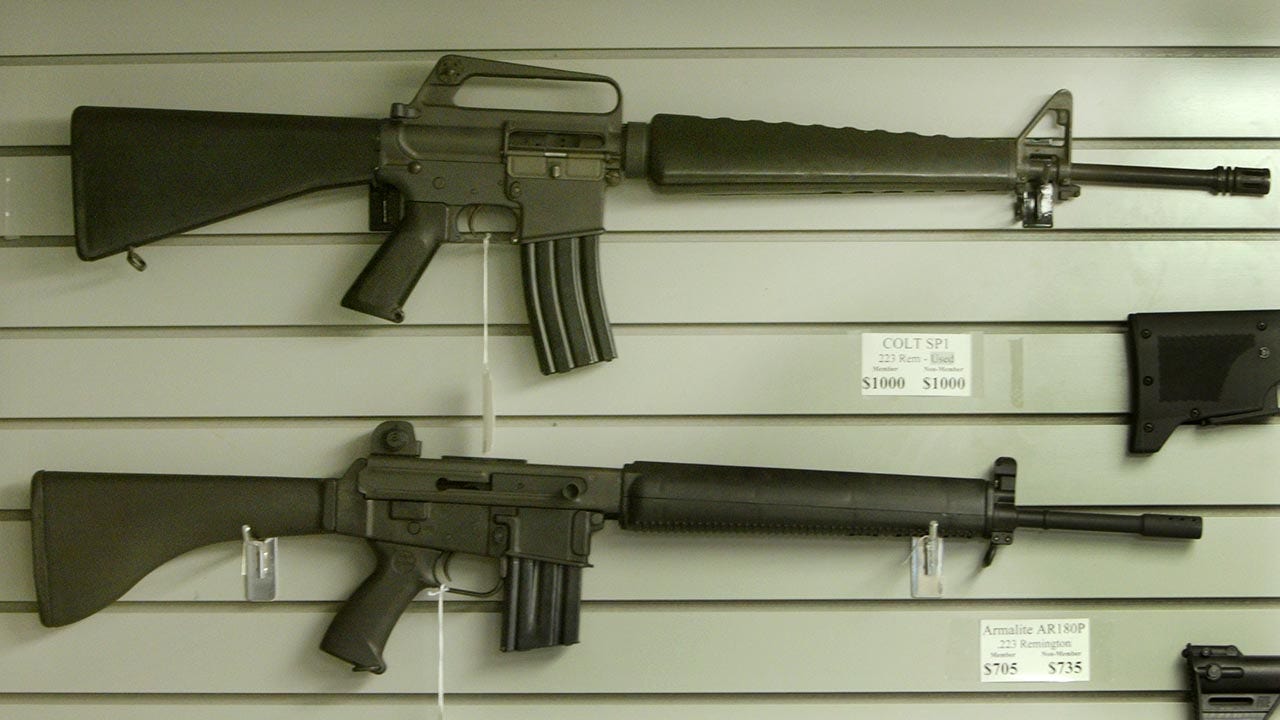 An Illinois sheriff said his office will not arrest individuals in violation of a new law making it illegal to deliver, sell or purchase assault weapons in the state.
Edwards County Sheriff Darby Boewe posted a statement on Facebook explaining when he was sworn into office, he swore to protect the rights provided under the U.S. Constitution.
'Part of my duties that I accepted upon being sworn into office was to protect the rights provided to all of us, in the Constitution,' Boewe said. 'One of those rights enumerated is the right of the people to KEEP and BEAR ARMS provided under the 2nd Amendment. The right to keep and bear arms for defense of life, liberty and property is regarded as an inalienable right by the people.'
On Monday, the Illinois Senate passed its version of the 'Protect Illinois Communities Act,' which would ban so-called assault weapons and high-capacity magazines from being manufactured or sold in the state. The bill also makes devices intended to increase the rate-of-fire of semiautomatic weapons illegal and increases the duration of a firearm restraining order from six months up to one year under the state's red flag law.
Gov. J.B. Pritzker signed the bill on Tuesday, banning the manufacturing and possession of dozens of brands and types of semiautomatic rifle and pistols, .50-caliber guns and attachments that enhance a weapon's fire rate.
Under the new law, anyone who owns such guns are not required to surrender them, but instead must register them with the State Police. When registering the guns, serial numbers must be provided, which was a provision initially removed by the Senate by restored after House proponents objected to the measure.
The National Rifle Association and other Second Amendment advocates have said the legislation goes beyond previous attempts to outlaw certain firearms and bans many commonly owned rifles.
Boewe said the law is a 'clear violation of the 2nd Amendment' to the U.S. Constitution.
'Therefore, as custodian of the jail and chief law enforcement officer for Edwards County, that neither myself or my office will be checking to ensure that lawful gun owners register their weapons with the state, nor will we be arresting or housing individuals that have been charged solely with non-compliance of this act,' he said.
This post appeared first on FOX NEWS