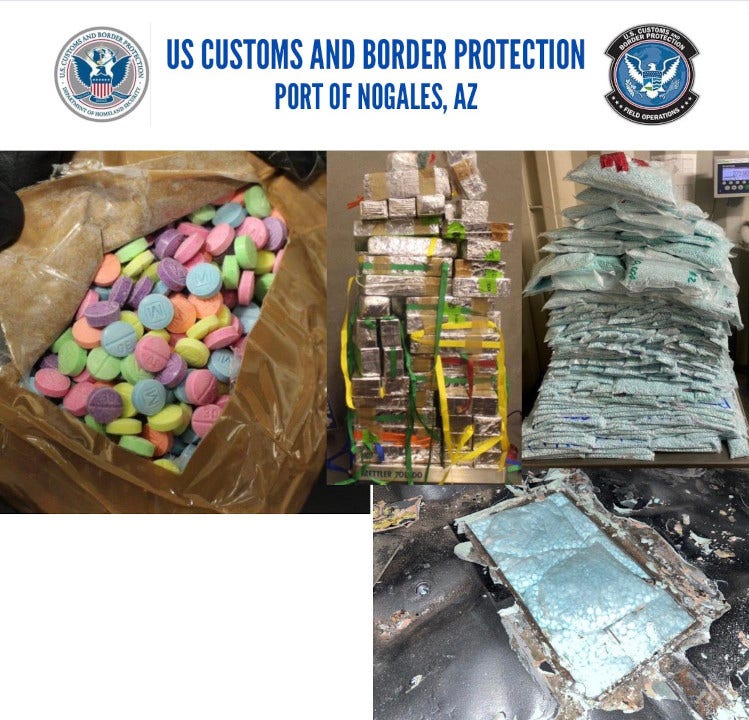 Just three months into the new fiscal year, U.S Customs and Border Protection (CBP) officers have already intercepted a record amount of deadly fentanyl at the port of entry in Nogales, Arizona.
Area Port Director Michael W. Humphries reported Tuesday that the Nogales point of entry 'has already surpassed the total amount of fentanyl seized throughout all of FY22, which was already a record year.'
The first three months of fiscal year 2023 were October, November and December 2022. Humphries did not share exact statistics, but CBP publishes data on drug seizures on its website.
CBP data from the Tuscon field office area of operations, which includes all land ports of entry in Arizona, except those in Yuma County, shows that nearly 4,600 pounds of fentanyl were seized in fiscal year 2022, an increase from 2,300 pounds in fiscal year 2021 and 1,300 pounds in fiscal year 2020.
Data is not available for December, but in October, CBP seized 670 pounds of fentanyl and 2,000 pounds were seized in November.
This post appeared first on FOX NEWS