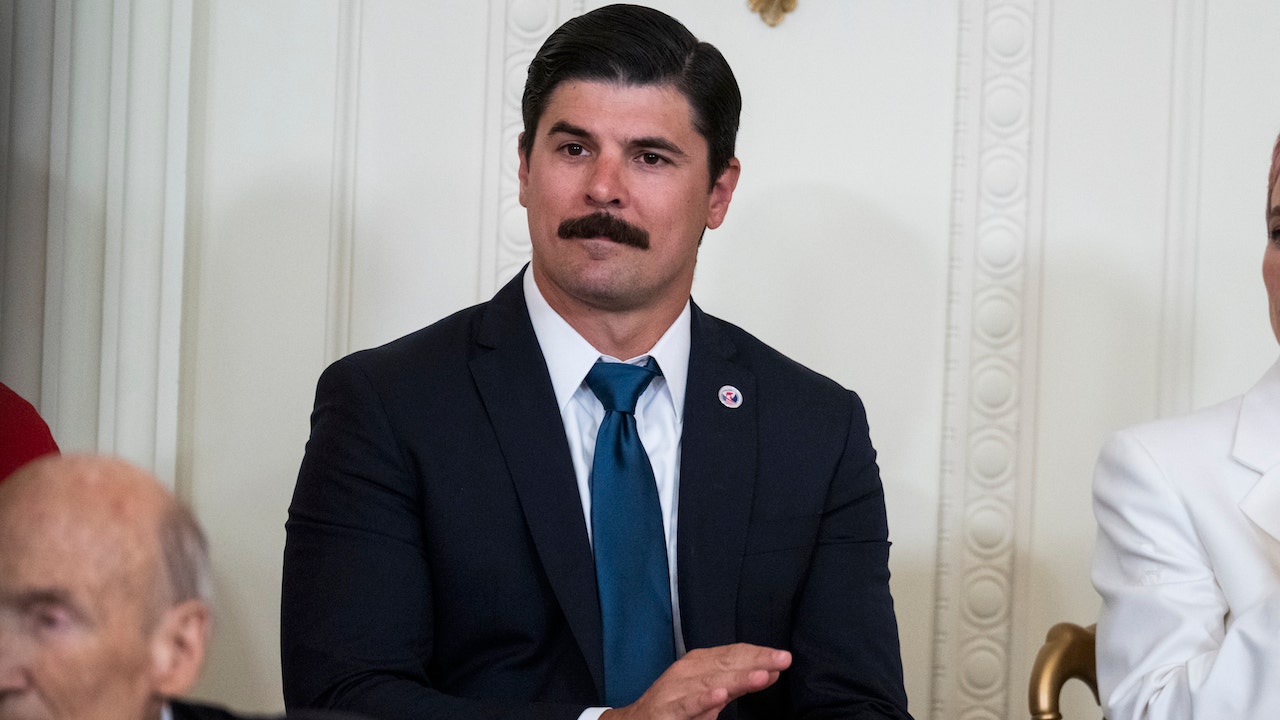 EXCLUSIVE: The Consumer Product Safety Commission (CPSC), the federal agency that is weighing a potential ban on new natural gas-powered stoves, refused to point to any specific studies to justify its interest in regulating the appliance when asked Wednesday by Fox News Digital.
CPSC spokesperson Patty Davis told Fox News Digital in a brief phone interview that the agency wouldn't cite a specific study since it had yet to begin its regulatory process. When pressed on which research led the commission to weigh the ban in the first place, the spokesperson said there was broad research on the topic and referred Fox News Digital to media reports on the topic.
'There is a significant body of work on this topic from a variety of sources,' Davis said in an email following the call, still declining to point to a specific study.
The agency's refusal to cite specific studies showing the potential harms of gas stoves came after CPSC Chairman Alexander Hoehn-Saric said earlier in the day that 'research' shows there stoves can cause harm.
'Research indicates that emissions from gas stoves can be hazardous, and the CPSC is looking for ways to reduce related indoor air quality hazards,' Hoehn-Saric said in the statement shared with Fox News Digital.
The CPSC chairman added that he wasn't 'looking to ban gas stoves,' but that the commission would ask the public for information about gas stove emissions and potential solutions in the coming months.
'CPSC is researching gas emissions in stoves and exploring new ways to address any health risks,' he added. 'CPSC also is actively engaged in strengthening voluntary safety standards for gas stoves.' 
Hoehn-Saric's comments come days after a Bloomberg report highlighting that the CPSC was moving forward with a review of gas stoves' impacts on public health. CPSC Commissioner Richard Trumka Jr. told the outlet that 'any option is on the table' and that unsafe products can be banned, noting that gas stoves were a 'hidden hazard.'
Trumka Jr. also said the idea that cooking had to be done on gas stoves was a 'carefully manicured myth.'
Bloomberg pointed to a study published in the International Journal of Environmental Research and Public Health in December which tied 12% of childhood asthma cases to gas stoves. The CPSC hasn't publicly cited the study or any other related research.
The study, though, has also faced scrutiny since it was funded in part by RMI, a non-profit research group that advocates for aggressive green policies and works to 'transform global energy systems across the real economy.' The two lead authors, Talor Gruenwald and Brady Seals, are RMI researchers who have contributed to the group's 'carbon-free buildings' initiative.
'Any discussion or perpetuation of the allegations in this report which is funded by non-governmental organizations to advance their agenda to remove consumer energy choice and the option of natural gas is reckless,' the American Gas Association said in a statement blasting the study on Tuesday. 
'The authors conducted no measurements or tests based on real-life appliance usage, and ignored literature, including one study of data collected from more than 500,000 children in 47 countries that 'detected no evidence' of an association between the use of gas as a cooking fuel and either asthma symptoms or asthma diagnosis,' the group continued.
Last week, Energy Secretary Jennifer Granholm tweeted a link to the study and said the government 'must FIX this' by increasing access to electric stovetops. The Biden administration has pushed various policies that would incentivize the electrification of buildings and homes.
Republican lawmakers, meanwhile, have taken aim at the CPSC for opening the door to a gas stove ban. 
'Natural gas is critical for millions of Americans,' Rep. Cathy McMorris Rodgers, R-Wash., the chairwoman of the House Energy and Commerce Committee, said in a statement Wednesday. 
'Forcing people to switch to expensive alternatives will only further increase costs on hardworking American families while disproportionately harming the most vulnerable in our communities.'
This post appeared first on FOX NEWS