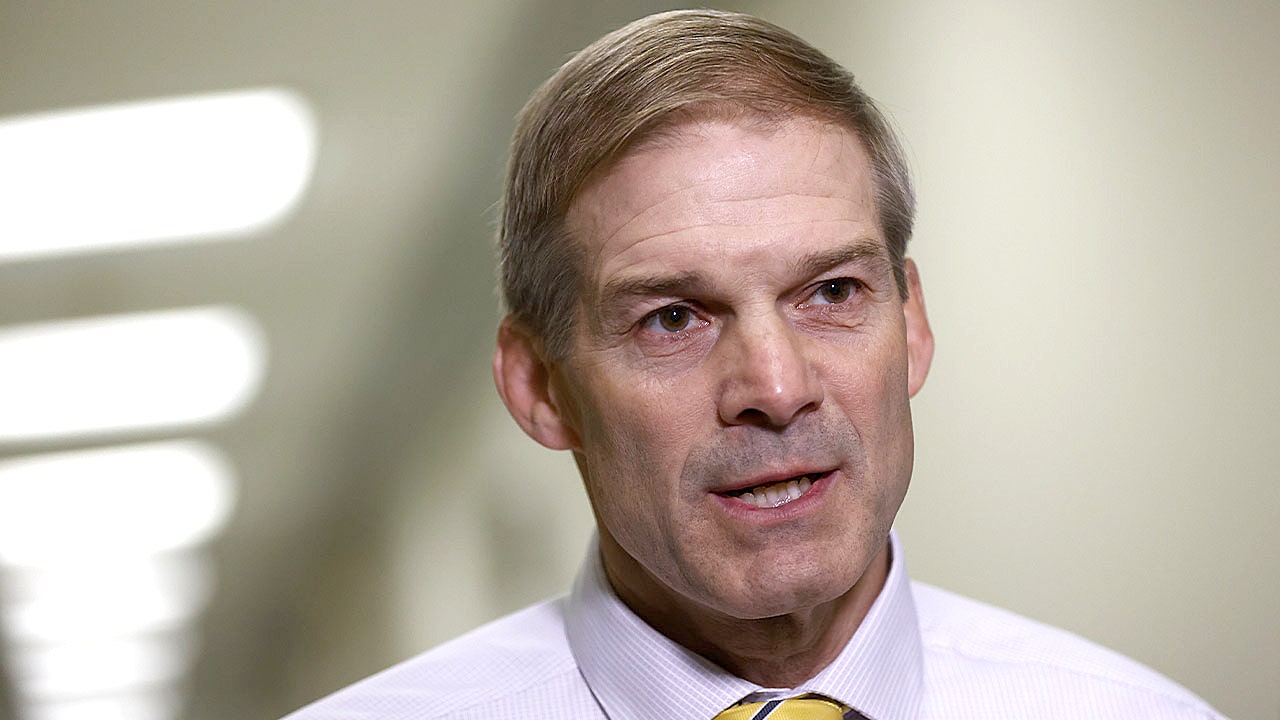 House Republicans will look to take full advantage of their majority Thursday, as they kick off efforts to uncover what they call the 'weaponization of the federal government' with a hearing focused on the FBI and the Justice Department.
The new House Judiciary Subcommittee on the Weaponization of the Federal Government will call two former FBI agents who are expected to support GOP claims that the Bureau has become politicized.
'We have a government that now, I believe, is targeting the very people it is supposed to serve,' Rep. Jim Jordan, R-Ohio, said Tuesday. Jordan chairs both the House Judiciary Committee and the Weaponization subcommittee.
The former agents appearing Thursday are Nicole Parker, who left the bureau after believing it had become weaponized for political purposes, and Thomas Baker, who is expected to speak to the need for an independent bureau.
Also testifying Thursday are former and current lawmakers from both parties. They include Sens. Ron Johnson, R-Wis., and Chuck Grassley, R-Iowa, Rep. Jamie Raskin, D-Md., and former Democratic Rep. Tulsi Gabbard of Hawaii, who is now an Independent.
'When self-serving politicians weaponize law enforcement & undermine the rule of law to advance their own political interests, they make us less safe and turn our democratic republic into a banana republic,' Gabbard tweeted.
A draft of Sen. Johnson's opening statement obtained by Fox News Digital shows the senator plans to explain the importance of recognizing 'corrupt individuals within federal agencies are not acting alone.'
'They operate as vital partners of the left wing political movement that includes most members of the mainstream media, Big Tech social media giants, global institutions and foundations, Democratic Party operatives and elected officials,' Johnson plans to say.
FBI and DOJ officials have rejected allegations that they are politically motivated.
Last week, the subcommittee announced they issued subpoenas for the FBI and DOJ to turn over documents related to efforts against parents at school board meetings.
The formation of the subcommittee followed House Republicans' release of a report in November detailing allegations of political bias within the FBI and DOJ, relying in part on claims from whistleblowers. The report accused the FBI of a number of political moves, such as inflating the number of domestic violent extremism cases, 'fueling the Biden Administration's narrative that domestic violent extremism is the biggest threat to our nation,' 'abusing' its authority by investigating parents who spoke out at school board meetings and using its foreign intelligence authority to 'spy' on American citizens such as individuals connected to former President Trump's 2016 campaign.
Fox News' Brooke Singman contributed to this report.
This post appeared first on FOX NEWS