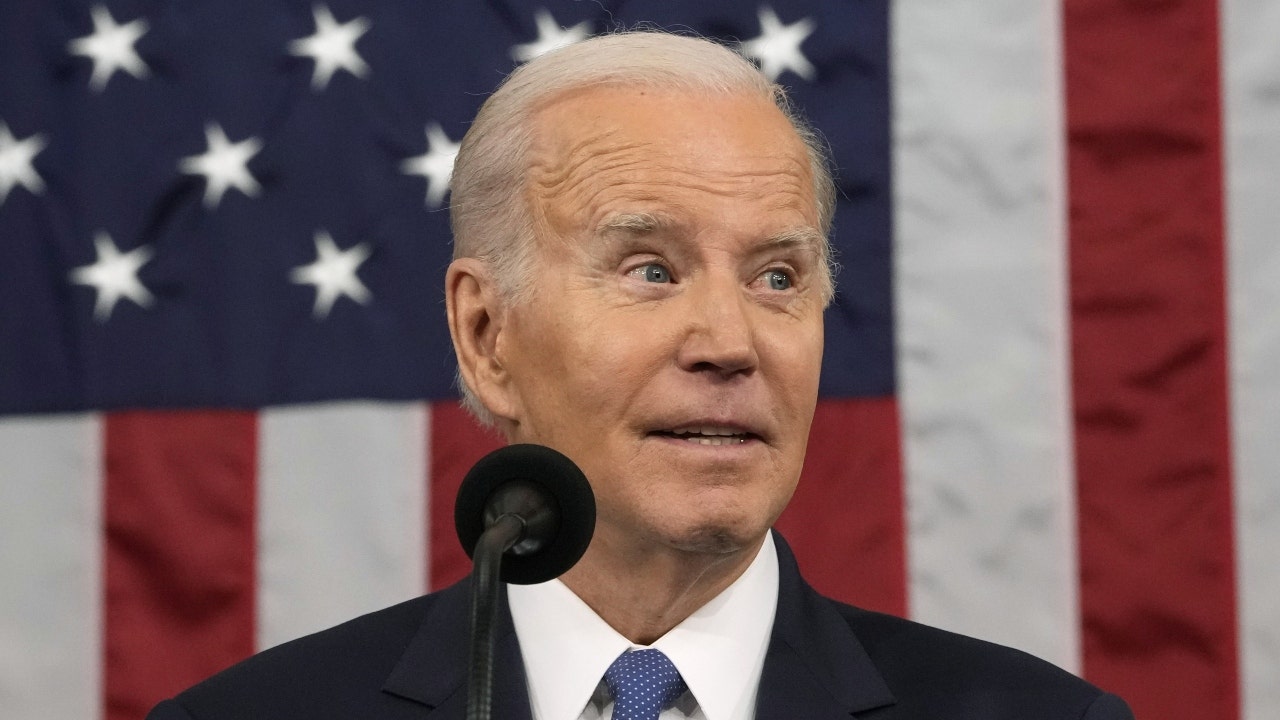 President Biden said Wednesday that Russian President Vladimir Putin has 'already lost Ukraine' and that U.S. aid to Kyiv is open-ended for now.
'Look, there's no way that Putin is going to be able to cope. He's already lost Ukraine,' Biden said in an interview with PBS NewsHour.
'He thought that if he invaded Ukraine, first of all, he'd get a welcome by every Russian speaker, they'd say, 'come on in,'' the president said. 'And secondly, he thought what would happen is that NATO would collapse. NATO would not do anything. They'd be afraid to act. Then he thought anyway, go down the line. None of that's happening.'
The president said during his State of the Union address on Tuesday that the U.S. is united in support for Ukraine.
'Our nation is working for more freedom, more dignity, and more peace, not just in Europe, but everywhere,' Biden said during the speech, addressing his comments to Ukraine's ambassador to the U.S., Oksana Markarova, who was in attendance.
U.S. military assistance to Ukraine has totaled billions since Russia invaded the country on Feb. 24. Biden has said that the U.S. will not be directly engaged in the war, but will arm and train Ukraine.
This post appeared first on FOX NEWS