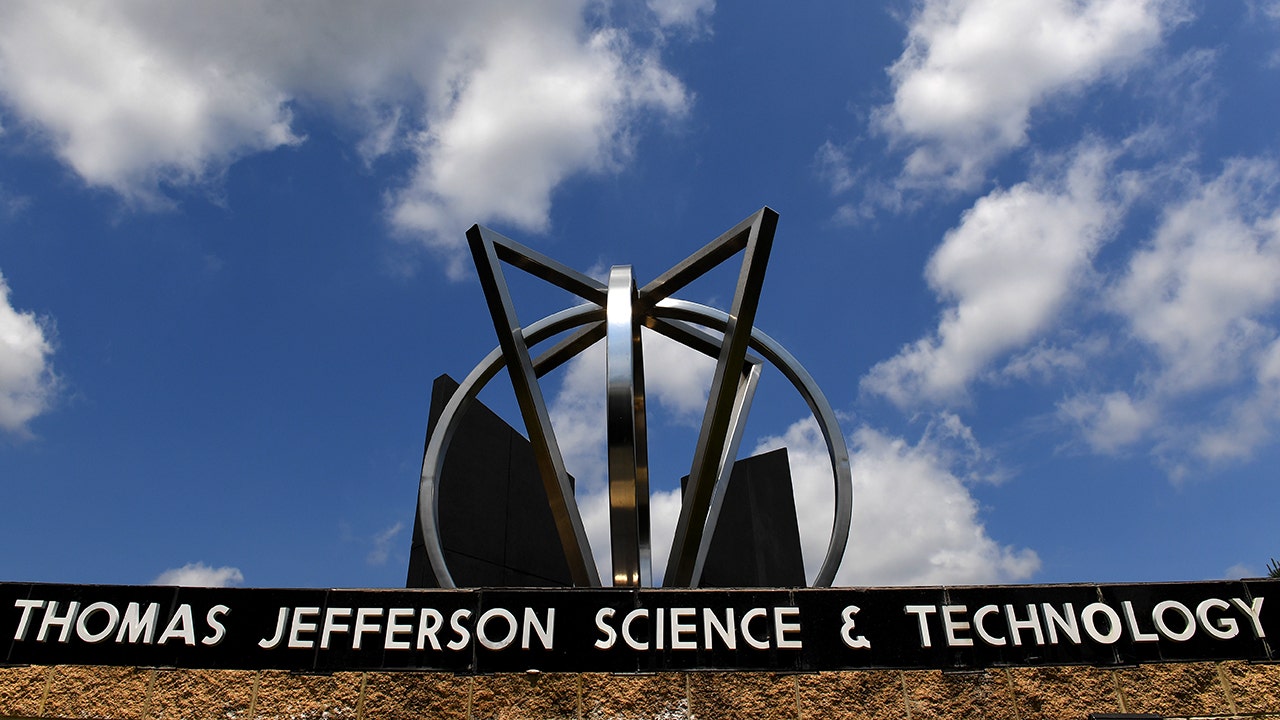 Attorney General Jason Miyares announced Monday that his investigation of withholding merit awards will expand from Thomas Jefferson High School for Science and Technology to all public schools in Fairfax County.
Miyares launched a civil rights probe on Wednesday due to concern that Thomas Jefferson High School engaged in discrimination by delaying informing students of their recognition for national merit-based awards until after important deadlines for college scholarships had passed. Fairfax County Public Schools recently adopted a new strategy that aims to provide 'Equal outcomes for every student, without exceptions.'
Director of Student Services Brandon Kosatka allegedly told a parent when confronted about the issue that student leaders minimized the recognition to avoid hurting the feelings of students who failed to earn the honors.
'It has come to my attention through public reporting that at least three high schools within Fairfax County Public Schools ('FCPS') may have withheld National Merit recognition from students. This alleged behavior may constitute unlawful discrimination in violation of the Virginia Human Rights Act,' Miyares said in a letter to Superintendent Dr. Michelle Reid. 'My office will investigate whether any students' rights were violated as a consequence of alleged withholding of National Merit recognition by high school administrators or FCPS.'
The letter said that if the decision to withhold information about the honor was motivated by race, color, or national origin, it would be in violation of state law.
Fox News reached out to FCPS for comment on the investigation, but they did not immediately respond.
'It's concerning that multiple schools throughout Fairfax County withheld merit awards from students ,' Miyares said in a statement. 'My office will investigate the entire Fairfax County Public Schools system to find out if any students were discriminated against and if their rights were violated.'
Gov. Glenn Youngkin had urged Miyares to open the investigation.
'We need to get to the bottom of what appears to be an egregious, deliberate attempt to disadvantage high-performing students at one of the best schools in the country,' Youngkin said in a statement. 'Parents and students deserve answers and Attorney General Miyares will initiate a full investigation. I believe this failure may have caused material harm to those students and their parents, and that this failure may have violated the Virginia Human Rights Act.'
The school district responded to Youngkin's call for a probe by saying they shared 'his desire to get to the facts surrounding the delay in notification of National Merit Commendations at Thomas Jefferson High School for Science and Technology for 2022.' 
The school district said they brought in a third party to conduct an independent review, and that their 'preliminary understanding is that the delay this fall was a unique situation due to human error.'
'Should the Virginia Attorney General's office initiate an investigation, FCPS stands ready to work with our partners at the state level,' the school district said at the time. 'As a reminder, once this error was brought to light, school staff reached out to colleges to update records where commended scholars had applied.'
This post appeared first on FOX NEWS