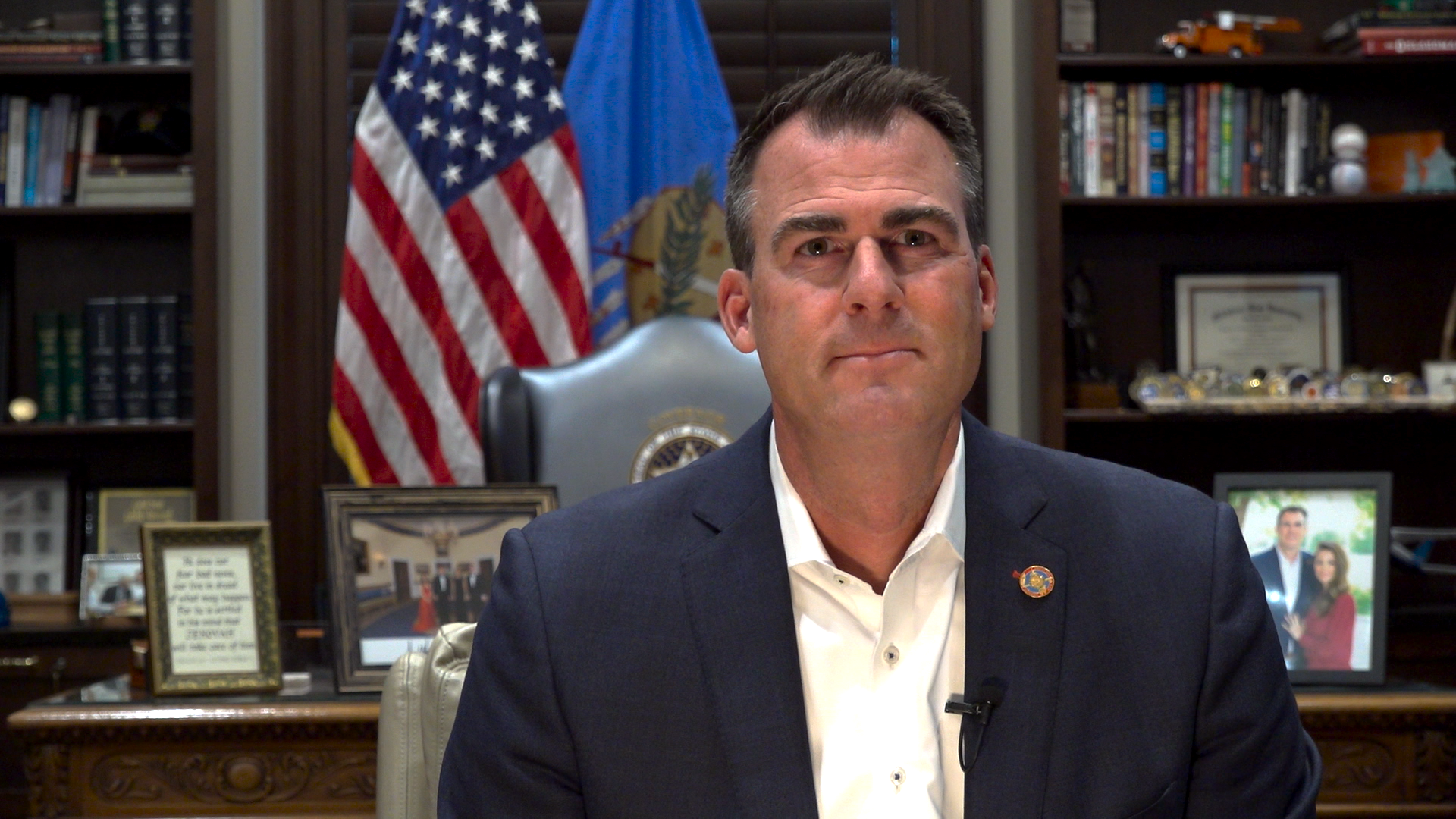 Oklahoma Gov. Kevin Stitt and other statewide elected officials are preparing to take their oaths of office on Monday ahead of a legislative session in which lawmakers are expected to consider cutting taxes amid record revenue collections.
An inaugural ceremony will be held Monday on the south steps of the Capitol followed by an inaugural ball Monday evening at the National Cowboy & Western Heritage Museum in Oklahoma City. Separate balls were held over the weekend in Tulsa and Enid.
Stitt, a wealthy mortgage company owner and political newcomer when he was first elected in 2018, easily won reelection in November to a second, four-year term. On the campaign trail, he boasted of record-level state savings and funding for public schools under his watch, and the state's rapid emergence from pandemic-related closures that helped the economy rebound quickly. He defeated Democrat Joy Hofmeister by more than 13 percentage points, tallying huge margins of victory across rural Oklahoma.
Stitt is expected to present his proposed budget and deliver his fifth State of the State speech to the Oklahoma Legislature when it convenes Feb. 6. In his speech, the Republican governor will likely urge lawmakers to approve cuts to both the state sales tax on groceries and the individual and corporate income tax rates that he has called for in recent years.
Stitt also is expected to push again for a school voucher program that would allow state funds to be used for tuition at private schools, including religious schools. That issue has proven a thorny one in the Legislature, with a similar proposal failing to pass the state Senate amid bipartisan opposition. The plan is even more unpopular in the House, where many rural lawmakers contend it would siphon funding away from public schools there.
This post appeared first on FOX NEWS