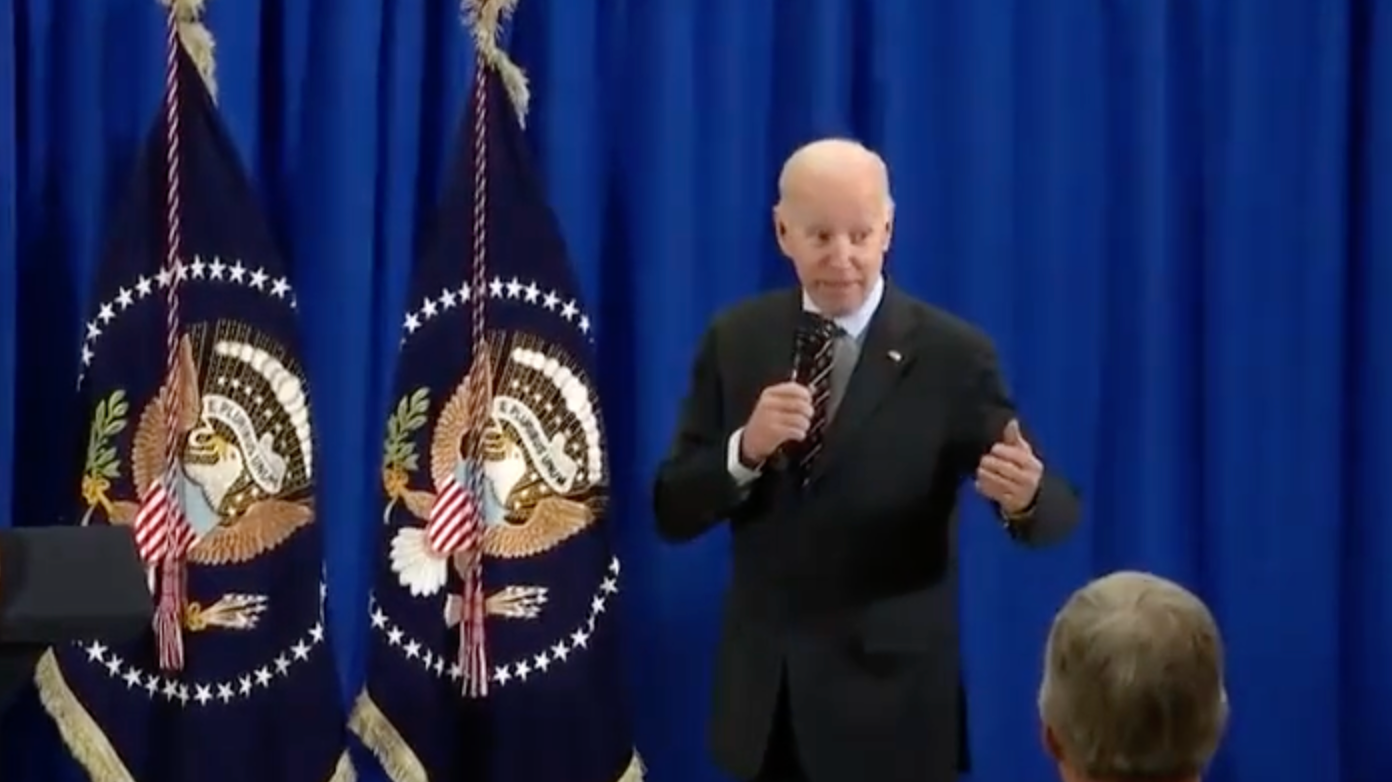 Liberal organizations are blasting the Biden administration's new immigration policies as 'dangerous,' 'cruel,' 'moving backwards' and in line with the Trump administration.
Those criticisms came after President Joe Biden pushed a renewed emphasis on southern border security and increased access for asylum-seeking migrants. Biden visited the border for the first time as president on Sunday, which followed an announcement of new border policies Thursday.
Last week, Biden announced that because of a Supreme Court decision, he would continue to use the Title 42 policy that has allowed the government to turn away migrants over fears of spreading COVID-19, even though the White House believes that policy will soon be scrapped. He also announced a tougher stance on border migration, but he sought to find a middle ground by expanding the legal opportunities for migration from countries in Central and South America.
The policy instituted by the administration allows border agents to turn away migrants from Cuba, Haiti, Nicaragua and Venezuela seeking asylum without authorization. But it will also allow up to 30,000 migrants from those countries to be admitted each month if they have a U.S. financial sponsor, after which they can receive a two-year permit for asylum.
The White House has emphasized that its new asylum rules are not a ban on the process but simply a requirement to set up an appointment with the Department of Homeland Security to arrive at a port of entry to make their claim, which removes the incentive for a migrant to be trafficked by smugglers. The move is seen as an attempt to reach a middle-ground approach at the border where migrants are turned away if they refused to follow a more accessible asylum process.
But the policy announcement Thursday was met with sharp criticism from liberal immigration groups that claim the policy is a 'transit ban' similar to that of the Trump administration, which was struck down by a federal court prior to the pandemic.
Mary Meg McCarthy, executive director of the National Immigrant Justice Center – which has urged to Biden administration to cut funding for and close immigrant detention centers at the southern border – said the president's immigration policies undercut his promise to govern with human decency.
'This administration continues on a dangerous path to replicate some of the worst aspects of the Trump administration's assaults on the right to asylum,' McCarthy said. 'After campaigning on human decency, President Biden now makes clear that such decency is not extended to Black, Brown, and Indigenous people in need of protection at our borders.'
The White House said its renewed Venezuela parole process has cut the average number of border encounters by a quarter since its launch. Overall, border encounters have reached historic levels under the Biden administration, with 233,740 in November, according to Customs and Border Control — largely from Central American countries.
Jonathan Blazer, the American Civil Liberties Union's director of border strategies, said Biden's promise to increase access to asylum is 'utterly hollow' in light of the new White House policy that he said 'will put more lives in grave danger.'
'His commitments to people seeking safety will ring utterly hollow if he moves forward in substituting one illegal anti-asylum Trump policy for another,' Blazer said.
Jeremy McKinney is president of the American Immigration Lawyers Association, which has previously praised the Biden administration for its protection of 'Dreamers' through regulations that strengthen the Deferred Action for Childhood Arrivals. McKinney said the new immigration policies will 'deny legitimate asylum seekers access to a fair and meaningful opportunity to seek protection from persecution' and infrastructure needed to conduct the asylum process properly still needs to be instituted by Congress.
Anna Gallagher, executive director of the Catholic Legal Immigration Network, said White House plans on immigration are 'misguided and dangerous' and that the 'transit ban' is 'a step backward in the efforts to respect the rights and dignity of migrants.' Biden is a practicing Catholic who often emphasizes Church teachings on welcoming migrants at risk.
The Biden administration has touted its immigration plan as legal, unlike the Trump administration's, because it includes measures to expand opportunities for asylum as migrants while unauthorized claims are turned away at the border.
Guerline Jozef, co-founder and executive director of the Haitian Bridge Alliance, which praised the Biden administration in December when it extended and redesignated Haiti for Temporary Protected Status, said the asylum policy decision is a continuation of Trump's legacy.
'We are extremely concerned the administration is returning to some of Trump's era practice of expelling asylum seekers to Mexico without the opportunity to seek protection and re-introducing an asylum transit ban,' Jozef said last week. 'We are also extremely concerned that the new parole program will be inaccessible to the most vulnerable amongst us, particularly those en route to the U.S. border who will be ineligible for this program.'
Michele Heisler, the medical director at Physicians for Human Rights, said 'denying safe haven for those seeking asylum is cruel and runs counter to international conventions on the treatment of asylum seekers.' The COVID-19 pandemic, she said, has been used as an excuse to enforce inhumane policies at the border.
'To let Title 42 not only persist, but expand expulsions under the scientifically baseless policy is unconscionable and presents a clear and present threat to the health and human rights of countless asylum seekers,' Heisler in a statement last week. 'Title 42 policy is one of the most inhumane, racist and xenophobic immigration policies ever implemented at the U.S. southern border.'
Biden has faced pressure from leading elected officials within his party. Sens. Bob Menendez D-N.J., Ben Ray Luján, D-N.M., Alex Padilla, D-Calif., and Cory Booker D-N.J., said in a joint statement Thursday that they were 'deeply disappointed in the administration's new asylum polices.'
'Continuing to use this failed and inhumane Trump-era policy put in place to address a public health crisis will do nothing to restore the rule of law at the border,' they said. 'Instead, it will increase border crossings over time and further enrich human smuggling networks.'
This post appeared first on FOX NEWS