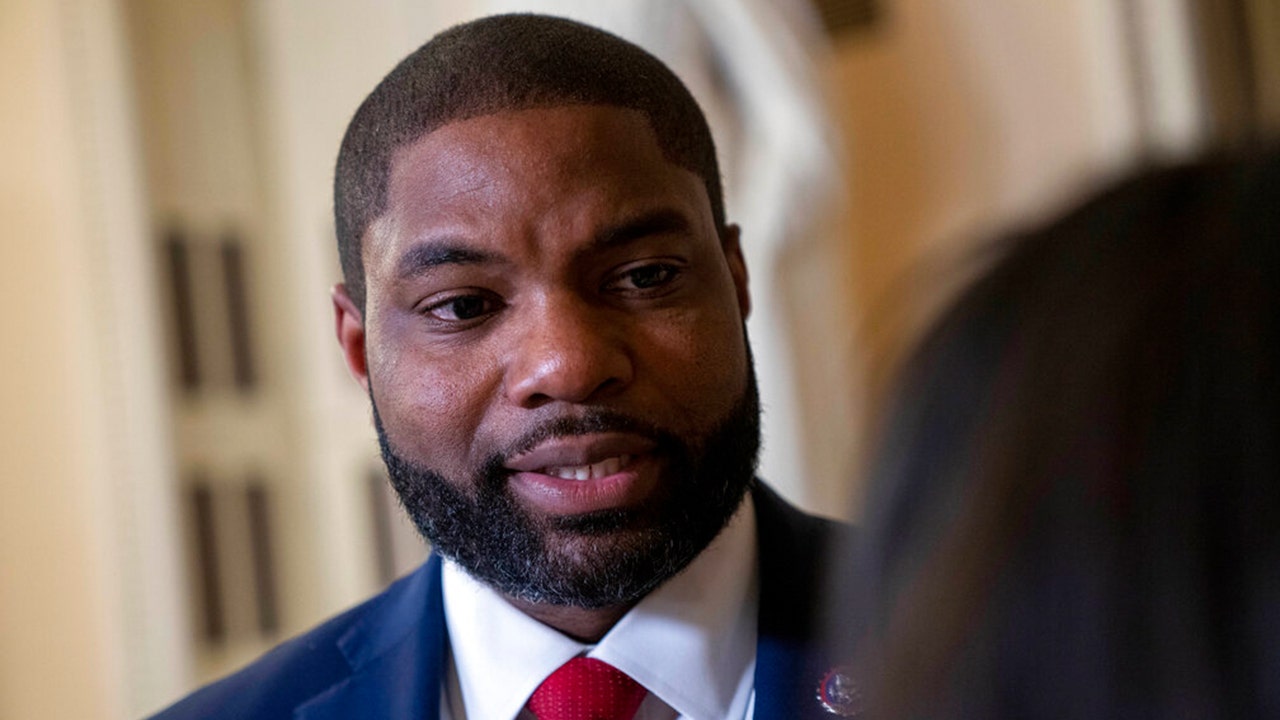 Rep. Byron Donalds, R-Fla., revealed on Sunday that he is being placed on the House Republican Steering Committee in exchange for supporting Kevin McCarthy for House speaker. 
Donalds revealed the new appointment during a Sunday appearance on 'Sunday Morning Futures' with Maria Bartiromo. 
His appearance followed an epic 15-ballot election for McCarthy to become House speaker. To become speaker, McCarthy had to make concessions to a small group of hardliners who refused to support him until he yielded to their demands.
'I'm frankly just happy that it's all over with, and that we got something transformational and sound for the American people,' Donalds said. 
The committee's purpose is to assign fellow Republicans to other House committees. Donalds noted that his appointment to the Steering Committee was an important step to having 'more [Republican] voices on more committees.'
Donalds was among a group of 20 hardline Republicans who refused to vote for McCarthy after he initially voted in his favor. He then switched to support Rep. Jim Jordan, R-Ohio, before his fellow Republicans nominated him for the role. 
'Early on I gave Kevin the benefit of the doubt. But it came pretty quickly clear to me that we were getting nowhere. And so, at that point, it was saying, 'OK, how long is this going to go? What's this going to play out like?'' Donalds said. 'And so it was really about trying to make sure that we can get people to the table in order to construct a framework that everybody in our conference can get behind.'
This week, McCarthy will face his next big test in governing a fractious, slim majority: passing a rules package to govern the House.
The drafting and approval of a set of rules is normally a fairly routine legislative affair, but in these times, it's the next showdown for the embattled McCarthy.
To become speaker, and win over skeptics, McCarthy had to make concessions to a small group of hardliners who refused to support his ascension until he yielded to their demands.
Now those promises — or at least some of them — are being put into writing to be voted on when lawmakers return this week for their first votes as the majority party.
The Associated Press contributed to this report. 
This post appeared first on FOX NEWS