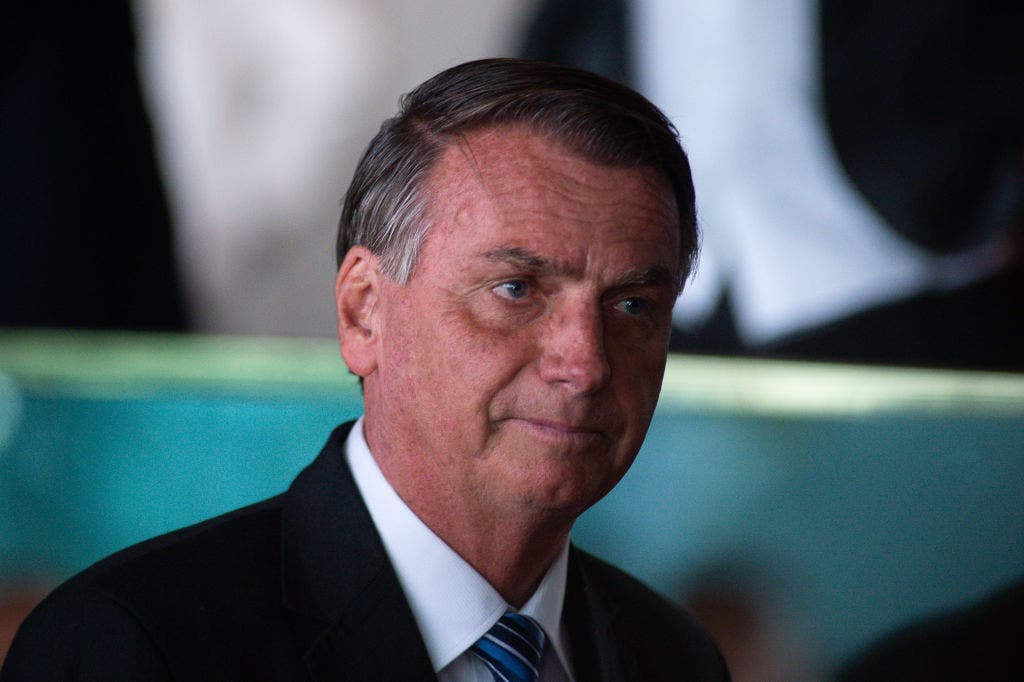 Former Brazilian President Jair Bolsonaro offered subdued criticism of his supporters who ransacked the Brazilian Capitol, Presidential Palace and Supreme Court on Sunday.
Bolsonaro compared the attack to left-wing riots that occurred across Brazil in 2013 and 2017, saying any such protests were outside the law. Sunday's attack saw thousands of pro-Bolsonaro rioters wearing Brazil's green and yellow colors smash windows and loot the seat of their nation's government.
'Peaceful demonstrations, within the law, are part of democracy. However, vandalism and the invasion of public buildings like today's acts, and like those practiced by the left in 2013 and 2017, are an exception,' Bolsonaro wrote in a statement, according to The Wall Street Journal.
Bolsonaro, who never conceded following his defeat by Brazilian President Luiz Inácio Lula da Silva, denied any role in inciting the violence, however. Bolsonaro also declined to attend Lula's inauguration.
Bolsonaro is currently residing in Florida, and some Democrats are pushing to extradite him out of the U.S.
Brazilian authorities were able to retake control of the government buildings by Sunday evening. Brazilian media reported that as many as 1,200 pro-Bolsonaro protesters had been arrested and were being detained at the Brazilian Army headquarters near the capital.
President Biden offered his own condemnation of the attack Sunday evening.
'I condemn the assault on democracy and on the peaceful transfer of power in Brazil,' Biden wrote on Twitter. 'Brazil's democratic institutions have our full support and the will of the Brazilian people must not be undermined. I look forward to continuing to work with President Lula.'
Meanwhile, President Lula has vowed consequences for the rioters. He stated that there was 'no precedent in the history of our country' for the attack on the capital, deriding the riots as 'acts of vandals and fascists.'
Lula also accused the local security forces of acting in 'bad faith or malice' for mishandling the riots.
'You will see in the images that [police officers] are guiding people on the walk to Praca dos Tres Powers,' Lula said in a conference. 'We are going to find out who the financiers of these vandals who went to Brasilia are, and they will all pay with the force of law.'
This post appeared first on FOX NEWS