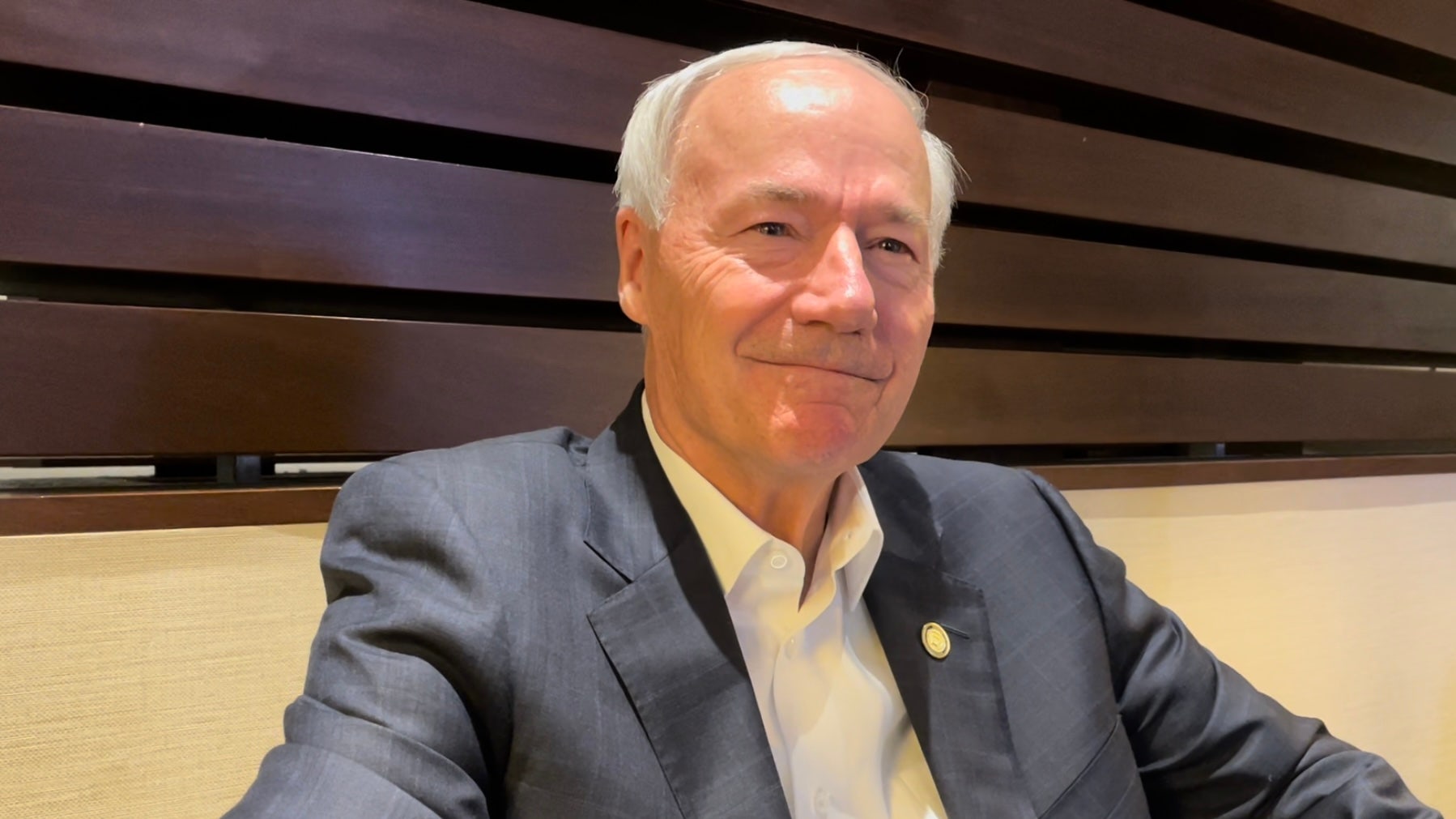 Term-limited Republican Gov. Asa Hutchinson of Arkansas traveled to Iowa on Monday on his last full day as governor.
Hutchinson, who is mulling a possible White House run in 2024, addressed a GOP legislative breakfast in Iowa's capitol city of Des Moines. Iowa's caucuses kick off the Republican Party's presidential nominating calendar.
On Tuesday, Hutchinson will be succeeded as governor by Sarah Huckabee Sanders, as the former White House press secretary during then-President Trump's administration and the daughter of former longtime Arkansas Gov. Mike Huckabee is inaugurated.
Hutchinson was last in Iowa on Nov. 16, when he addressed the Westside Conservative Club in Des Moines. He also paid two visits last year to New Hampshire, which holds the second contest in the Republican Party's presidential nominating calendar. 
His stops included an April trip to headline the 'Politics and Eggs' speaking series at the New Hampshire Institute of Politics, a must-stop for White House hopefuls.
Hutchinson has been mulling a 2024 White House run for months. He said in a Fox News Digital interview last summer that he wants a role in helping to shape the future of the GOP and 'that might lead to a presidential campaign down the road.' 
In a Fox News radio interview on Sunday, Hutchinson emphasized that 'the fact that I've been a consistent conservative for four decades, I think puts me in a good position to help carry that message across the country.' 
Hutchinson, who steered the National Governors Association last year, is a former federal attorney turned two-term congressman who served as Drug Enforcement Administration administrator and Department of Homeland Security undersecretary during then-President George W. Bush's administration.
The governor told Fox News last year that 'my kind of conservatism is the same conservatism that Ronald Reagan led our country with, which is strength, which is freedom, which is less government, which is pro-life, which is pro-Second Amendment. Those are values that I have consistently led with.'
This post appeared first on FOX NEWS